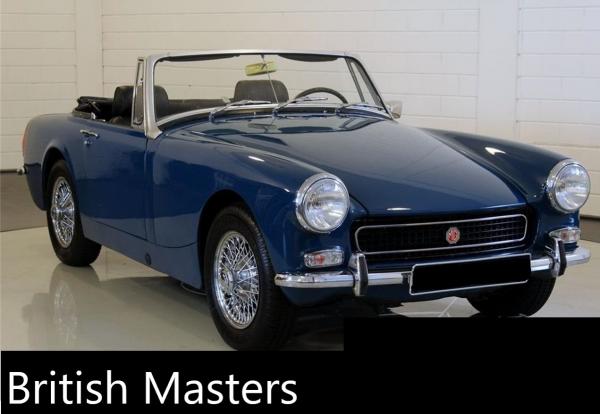 - November 18, 2019 /PressCable/ —
MG Midget specialist and used British car parts dealer British Masters has launched a new blog about used British car parts and the people who care about them.
British Masters has been in business for more than 30 years and has sold car parts on ebay since 2000. With more than 6,000 car parts listed for sale on ebay, they are one of the more prolific used car parts dealers on the site.
"Customers call in all the time to ask Erick about their project cars," says Katie Coates, friend of the owner. "He is very knowledgeable and helps his customers decide which parts are best for them. They sometimes don't even know what to call the part they're calling about. It sounds something like 'I need a new L-shaped thing at the end of the thingamajig.' Erick can figure it out and talk them through how to fix it."
The owner got his start as a race car driver. He became a car mechanic in order to work on his own cars. He earned a Bachelor's degree in Mechanical Engineering. He eventually found his way back into a repair shop – when he opened his own business in the San Diego area.
Used British car parts sales were booming and he saw a real need in British car enthusiasts, for parts and know-how…and the used British car parts business British Masters was born.
British Masters carries parts for many other brands, but the most popular are the MG Midget and the Triumph Spitfire. With more than 6,600 parts listed on ebay, most used British car enthusiasts will find what they need for any project they're working on, whether they need a window crank shaft for a Spitfire or a chassis for an MG.
Those with an interest is used British car parts – particularly the MG Midget and Triumph Spitfire – will enjoy visiting the blog at https://tinyurl.com/rgksnzz
Release ID: 88934580