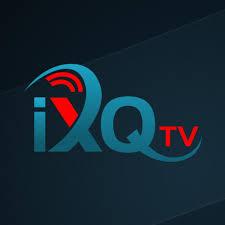 - March 19, 2019 /PressCable/ —
Metro Atlanta marketing agency, The Aiken Agency, announced its affiliate income opportunity through unlimited streaming TV through IXQtv. The service is offered with a compensation plan as a business opportunity allowing subscribers to access more than 8,000 local channels, premium movie channels, live sports, kids, music, international and more.
More information about IXQtv is available at http://www.MoreTVNow.com
The Smyrna, GA company offers one-time or regular commissions for sponsors who successfully recommend the IXQtv streaming internet TV service at a monthly price of $39. The legal streaming service in Greater Atlanta offers a 24-hour free trial of the service as well as totally free streaming service when a customer refers 4 or more friends. Sponsors also receive monthly commissions for referrals who stay with IXQtv.
IXQtv, offered by The Aiken Agency, is available in SD, HD and FHD streaming options for all channels. The company offers subscribers fully legal content with no VOD or stored content. All content is sourced from producers through carriage deals and IXQtv is fully licensed to stream content to subscribers anywhere in the world.
Sponsors and subscribers who recommend the service have access to quick-start affiliate income, bonuses, and sustainable residual commissions. The multi-feature affiliate income program offers leader rewards, affiliate program training, and fast start benefits.
Users have the opportunity to offer customers access to content anywhere in the world via WiFi-enabled devices. The company offers special packages to the US, the UK, Canada, and Latin American subscribers featuring local channels and NFL, NBA, MLB, NHL casts.
According to a spokesperson for The Aiken Agency, "The IXQtv service targets a growing need for fully legal, high-quality streaming internet television in and around the Metro Atlanta area. We look forward to working with our affiliate partners to help individuals maximize the benefits of our sustainable business opportunity."
The Aiken Agency is an online marketing, advertising, and services agency serving the Metro Atlanta area. They offer both the IXQtv service and training for affiliates to the service.
More information is available at the URL above.
Release ID: 491604