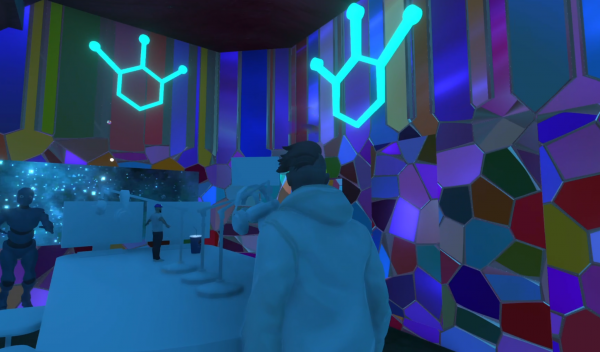 Vancouver,United States - August 23, 2022 /PressCable/ —
Metaverse, Web3, Blockchain, NFTs…
Regular Internet users have probably come across any of these terms a couple of times and maybe still haven't figured out yet what they might mean.
The Metaverse is a new online experience that comes with a base money layer and many of the features people have come to expect from more familiar technologies. People are betting big on the Web 3 technology that allows these experiences because engagement is better here. Even the properties of digital ownership are different.
Non-fungible Tokens, or NFTs, are bearer bonds for arbitrary data.
The blockchain makes it impossible to forge ownership of an asset.
Each NFT asset has a smart contract address that is independently verifiable on-chain.
NFTs represent the ownership of assets on the blockchain.
Brands benefit from this transparency alongside consumers and to put it simply, people are flocking to the metaverse because this stuff works. There are occasions when things break, but the advantages of getting a successful and well-received NFT project or on-chain world to market far outweigh the risks.
From Facebook to Nike and even Epic Games, big brands are flocking to Web3 to make their operations more efficient via Web3. Meta-Builders is here to help smaller or new brands do the same thing.
Meta-Builders Makes it Easier for Brands to enter the Metaverse
Meta-Builders are a team of highly skilled artists, developers and virtual construction contractors. They are a DAO (decentralized autonomous organization) bringing the world NFTs, Cryptocurrency, Digital Construction, Smart Contracts and Marketing. Together, Meta-Builders bring maximum impact and interaction for brands seeking to get involved in the Metaverse and keep up with the changing times. It is rare for one organization to be able to offer so many different things, but another benefit of Web3 is that talented builders know who to contact when they need work because everything is closer here.
Founder Mike Smart says it best: "Meta-Builders' goal is to help businesses create unique virtual spaces to promote their brand and content in the metaverse. Meta-Builders offers project creation and management, art direction and design, digital real estate building and leasing, debit/credit & cryptocurrency payment processing, and NFT project implementation."
Meta-Builders, helps businesses get their brands into the Metaverse, help them create customized NFTs in order to expand their network in the Metaverse and generate income through it, and continue to help in the promotion of NFTs through adverts on social media, articles and the like. It is of no doubt that Web3 is a new internet full of new opportunities.
Contact Meta-Builders to learn more today!
Website – https://meta-builders.app/
Contact Info:
Name: Mike Smart
Email: Send Email
Organization: Meta-Builders
Address: 5500 Northeast Fourth Plain Boulevard 34, Vancouver, WA 98661, United States
Website: http://meta-builders.app

Release ID: 89080606