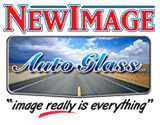 - August 18, 2017 /PressCable/ —
Mesa, Arizona-based New Image Auto Glass, a mobile windshield replacement service with over 20-years' experience, has launched a new windshield calibration service. As technology advances, so too does the windscreen of a vehicle. Many modern cars now have a tiny camera fitted in them that works the Advanced Driver Assistance Systems (ADAS) found in these vehicles. Therefore, getting the fitting of a new windscreen right is vital to ensuring that these technologies work properly.
More information is available at http://newimageautoglass.com/mesa.htm.
Recently launched, the New Image Auto Glass windshield calibration service is a part of the company's existing award-winning customer service, which is mobile. This service means that New Image Auto Glass call at a customer's home, shop or office to replace or repair their vehicle glass.
The new windshield calibration service ensures that a modern vehicles ADAS will work after the screen replacement. All technicians have extensive training to calibrate a wide range of windshields.
With all installation services performed by certified technicians, specially trained and experienced at the New Image Auto Glass headquarters in Arizona, the company replace and repair all types of automotive glass. Therefore, the company can replace all vehicle glass including side and rear windows and screens and windshields in cars, trucks, vans, SUVs, classic vehicles, RVs and even exotic and luxury vehicles.
Delivering high quality auto glass products, New Image Auto Glass serve both the public and insurance agent referrals. The company offer an exceptional service and are efficient at replacing windshields. The team is almost 100-strong and all technicians are qualified.
When asked about the New Image Auto Glass services, a customer said, "Just wanted to say thanks to this great company. Had a bunch of chips on my windshield after a weekend in the desert. Didn't want to get a new windshield. Used New Image before, called them to see what they recommended. They came out and fixed every chip. Saved me from getting a new windshield."
To find out more about New Image Auto Glass and their windshield calibration services, visit http://newimageautoglass.com.
Release ID: 230830