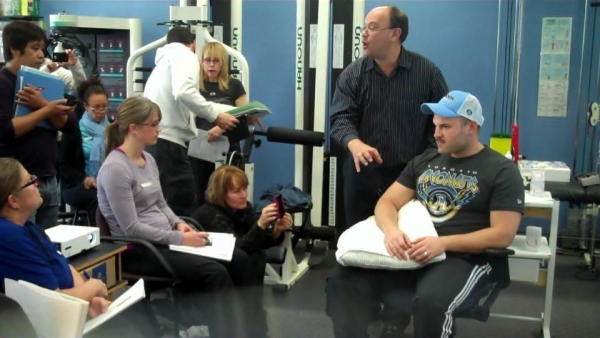 - July 24, 2015 /PressCable/ —
Acupuncture and Dry Needling Courses on Upper Extremity and Cervico Thoracic Regions
Join Meridian Health Education on November 13th to 15th for the Acupuncture and Dry Needling Course Series on the Upper Extremity and Cervico Thoracic Regions
Any Health Care Professional who's currently Practicing in Ontario and Surrounding Areas
Course Location for all 3 days:
CBI Health Centre – London Wharncliffe
240 Wharncliffe Rd. N. Suite 305
London, Ontario N6H 4P2
Call 613-226-9969 or 905-450-7870 for more information or email at info@learnacupuncture.ca
Introduction to Acupuncture : November 13, 2015
– Covers Clean Needle Technique, Precautions and Contraindications, Measurement System, Types of Acupuncture Points and Practical Needling of 15 Acupuncture points.
*pre-requisite for all other classes
Acupuncture for the Upper Extremity : November 14, 2015
– Includes Electro-Acupuncture and use of TDP Lamp, treatment for Adhesive Capsulitis, Lateral Epicondylitis and other conditions. Dry Needling of many muscles including Trapezius, Deltoid, Infraspinatus, Supraspinatus, Teres minor, Teres major, Extensor Carpi Radialis Longus/Brevis, Extensor Digitorium Communis, Abductor Pollicis Longus, Extensor Pollicis Brevis.
Acupuncture for the Cervico-Thoracic Region : November 15, 2015
– Covers Cupping Therapy and Gua Sha, treatment for Cervical Radiculopathy, Whiplash, Scapular Pain and many more conditions. Dry Needling of many muscles including Trapezius, Latissimus Dorsi, Rhomboid Major/Minor and many more.
The Instructors Tom Kiroplis and Deoanand Persaudare Health Care Providers from Queen West Physiotherapy in Brampton Ontario. Queen West Physiotherapy and Acupuncture clinic in Brampton Ontario provides various tips and treatments for every clients needs. Healthcare providers from this clinic are very knowledgeable about the treatments needed by patients in order to help them recover from their injuries. This multidisciplinary clinic in Brampton Ontario provides Physiotherapy, Acupuncture, Osteopathic and Massage Therapy in order to tend to any kind of injuries. Please contact or visit www.learnacupuncture.ca or www.queenwestphysio.ca for more detailed information.
Release ID: 87532