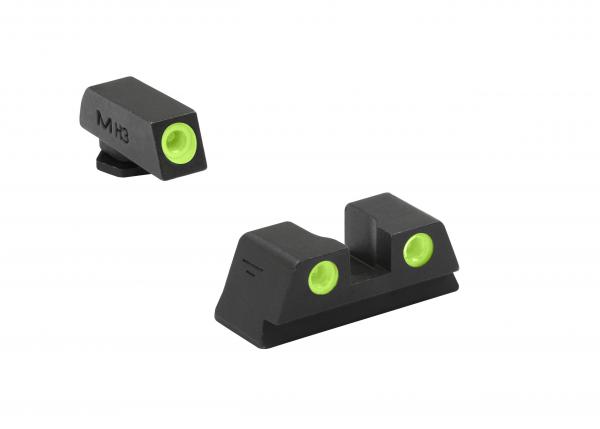 - September 17, 2020 /NewsNetwork/ —
A new tactical sight has been launched by Sharp Shooter Optics with the intention of improving customers' accuracy at range. The online store offers a wide range of shooting related equipment and accessories to their customers.
For more information, please visit the website here: https://sharpshooteroptics.com/products/meprolight-tru-dot-night-sights-for-iwi-masada-models
Sharp Shooter Optics is an online retailer, specializing in proving high quality hunting and tactical optics. The store explains that they strive to be the best online retailer of hunting and spotting scopes, binoculars and weapon sights, such as their newly launched Meprolight Tru-Dot Night Sights for IWI Masada.
The Meprolight Tru-Dot Night Sights for IWI Masada Versions are employed around the world by the military and law enforcement personnel. These premium-quality sights are designed to help users hit moving and stationary targets under very low light conditions, while increasing hit rate.
The company states that the shooting sight is also the brightest self illuminated model available in today's market and uses no batteries, power sources or switches. This is backed by Meprolight's 12 year useable illumination warranty.
The maintenance-free sight is integrated for night and day shooting, uses Tru-Dot for rapid and instinctive aiming and can be mounted directly with zero weapon modifications needed. Tests carried out by marksmen have shown an increase of 85% hit capability when the sight is used.
The Meprolight Tru-Dot Night Sight for IWI Masada is available in black and is crafted from metal and tritium. Over 4,500,000 systems are in use worldwide. The sight currently ships from Pennsylvania to anywhere is the United States via USPS.
The company states: "The Meprolight Tru-Dot Night Sights for IWI Masada models are used worldwide by military and law enforcement. These sights help you hit stationary and mobile targets under extreme low-light, all while dramatically increasing your hit percentage.They are the brightest self illuminated pistol sights on the market today."
Those wishing to find out more about Sharp Shooter Optics' newly launched Meprolight Tru-Dot Night Sights for IWI Masada can visit the website on the link provided above. Alternatively, they can also be contacted at: (773) 299-9199.
Release ID: 88977153