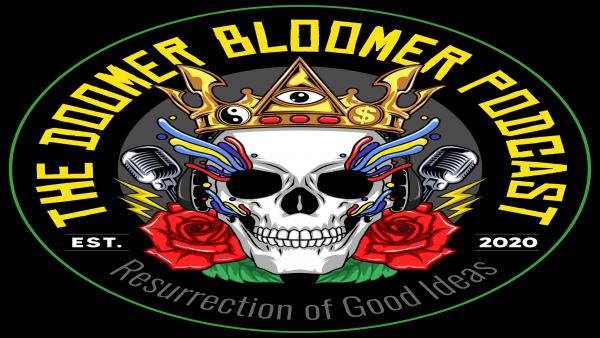 - June 29, 2021 /PressCable/ —
The Doomer Bloomer Podcast is an online community helping people struggling with mental health issues, has announced the release of its new membership page and coaching program.
More details can be found at https://www.thedoomerbloomerpodcast.com
The podcast will be of interest to anyone who feels trapped by the poverty mindset, lack of resources, and the feeling of being left behind in the world.
The Doomer Bloomer podcast is hosted by Will Summer., who describes his mission as an experimental venture to teach and share with others how to find purpose in life and get on the path to living the best version of themselves.
On the latest episode of the podcast, Will is joined by Dr. Autoflower, who discusses the topic of living an unconventional life.
Each episode of the Doomer Bloomer podcast features advice and conversation with guests around a wide range of topics built around the concept of profiling the "hero's journey" and highlighting the community's 10 Pillars framework for success in life and business, and relationships.
Previous episodes of the podcast cover a wide range of topics, including living a life with no regrets, coping with loneliness, life as a master craftsman, investing in real estate, and the power of transformational coaching.
The podcast is streamed across all major podcast channels, including Apple Podcasts, Spotify, Google Podcasts, Amazon Music, and YouTube.
Listeners who identify with issues covered on the podcast are encouraged to book a one-to-one coaching call with William to discuss their individual issues and set new goals and objectives.
A spokesperson for the podcast said, "We are all living in the shadow of Covid-19, and in these unusual times, it's all too easy for many people to start feeling like they have been left behind. As Doomer Bloomers, we want to help people stop looking at the negative side of life and start blooming again. Listening to the podcast is just the first step to realizing everyone has it in them to live their best life, no matter what our dreams or aspirations are."
More information about the Doomer Bloomer podcast is available at https://www.thedoomerbloomerpodcast.com/support
Become part of the Doomer Bloomer Community:
https://www.facebook.com/doomer.bloomers
https://www.instagram.com/doomerbloomers/
https://twitter.com/DoomerPodcast
https://www.patreon.com/doomerbloomers
Release ID: 89032026