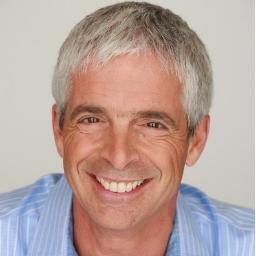 - March 23, 2020 /PressCable/ —
Dr Tom O'Bryan, a leading practitioner of Functional Medicine has launched a new smell test designed to work as an early warning system for brain function alterations that can lead to diseases such as Alzheimer's and dementia.
Visit: http://bit.ly/2R3ZO4N to find out more about the test and Dr Tom O'Bryan.
Although the correlation may not be immediately obvious, there is a scientific link between smell and brain function. The loss of smell is associated with disruption to the areas of the brain that are responsible for memory.
This is because the nerves responsible for relaying messages from the nose to the brain travel past the nerves responsible for memory. If an individual is losing their sense of smell, it could be because there is an inflammation of those nerves, which in some cases can be an indication of inflammation in the brain.
The advantage of the new test launched by Dr O'Bryan is the fact individuals can get the results straight away. It is simple in design but effective. It is a card-like booklet that has small patches designed to be scratched off.
Twelve scents are featured on the card as it is believed to scientifically have a correlation rate equal to sophisticated research cards and a higher correlation than cards that have four or eight different scents.
A video has been developed to be played after completing the test in order to discuss the results, what they mean and the next steps. Dr O'Bryan offers an individual approach to all clients as he appreciates any medical test can cause anxiety or stress.
A company spokesperson said, "The smell test developed by Dr Tom O'Bryan has the potential to change lives. It's an early warning system with the power to let people know about changes that may be occurring in their brains."
They continued, "At a time when the prevalence of diseases such as Parkinson's, dementia and Alzheimer's are increasing, preventative measures or tests that provide insight and raise awareness and understanding are key. For many individuals, it can be a daunting time, but Dr Tom provides support, advice and guidance to all patients."
In addition, there is scientific research to suggest a simple smell test can act as an early warning sign for other diseases such as Parkinson's. Anyone wanting to find out more about the smell test is invited to visit the website link provided above.
Release ID: 88950705