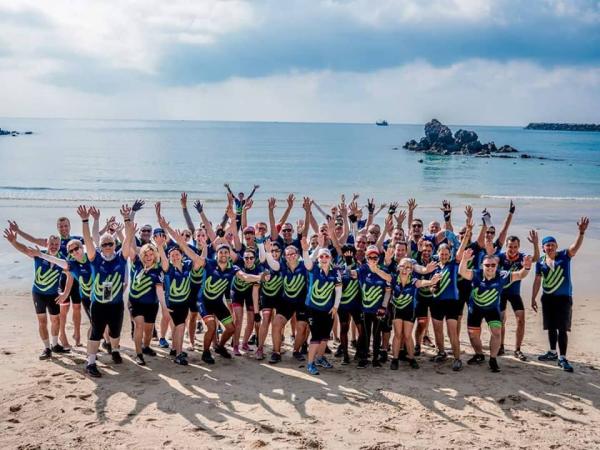 - May 18, 2018 /NewsNetwork/ —
H2Ography has just completed their charity bike ride in Thailand, helping to raise money for the Hands Across The Water (HATW) charity. The organisation will use the money to fund the food, education and shelter of at-risk and displaced children in Thailand.
More information can be found at: http://h2ography.com.au
H2Ography is Melbourne's leading underwater swim school photography company. It provides an affordable, professional, safe and fun underwater photography experience and prides itself on its excellent customer service.
The company travels all over Australia helping people to capture magical moments through its high quality underwater photography. H2Ography has supported Hands Across the Water with donations from each of it's bookings on the company website, and continues to do so.
Run by husband and wife team Roslyn and Clint, who have always enjoyed photography, the company captures children in their happy moments underwater. These are cherished photos that the general public can't normally capture.
Photoshoots the company offers include Swim School, where customers can book a private 10 minute session based around their current lesson. Other options include birthday parties, private sessions, and overseas packages.
H2Ography states: "As part of whom we are as a couple, a family and a business, we have always wanted to help others. As part of our business, we have chosen to make a donation from every booking we receive to a number of charities."
The charity bike ride was undertaken to help raise even more money for Hands Across the Water. The pair paid for their own flights, accommodation, and training and committed to raising over $5,000.
Hands Across the Water was created after numerous Thai children were displaced by the 2004 Boxing Day tsunami. The charity now cares for more than 350 children throughout the country as part of its commitment to helping those in need.
More information about the charity and the services H2Ography can offer are available on the URL above.
Release ID: 345438