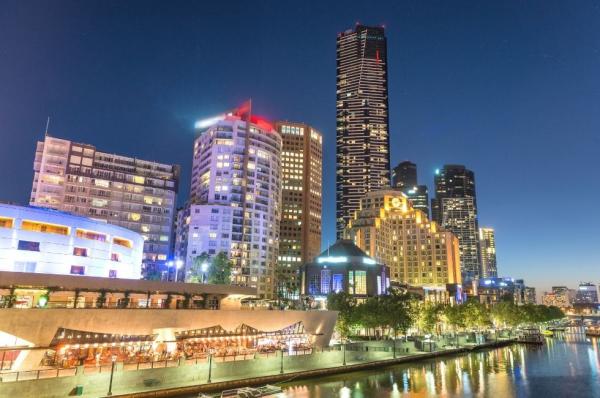 - January 3, 2021 /NewsNetwork/ —
Show Me Melbourne: A new partner to expand the travel bucket list.
Take a walk on the wonderful side in the world's most livable city with Show Me Melbourne – a dynamic day tour company serving realness and rarities.
The city of Melbourne is a hip, bustling metropolis filled with unique character and cultural diversity. Think lush green parks within the city centre and glorious mountain ranges nestling the outer-city neighbourhoods that are waiting to be explored.
Melbourne is also known for excellent dining options on all types of budgets, a thriving arts community and a pulsating nightlife filled with quaint wine bars, live music venues and traditional pubs catering to those who favour post-dinner drinks and entertainment.
"People living in Melbourne enjoy a safe city, affordable healthcare, world-class education, reliable infrastructure and a healthy environment. But we also have so much of our culture to share in terms of sports, history, arts and cuisine. My team and I constructed our small group tours to accommodate these niches and to show off our spectacular city," says Show Me Melbourne owner, Jess Lothian.
The tour company takes their guests around the city, offering a rare glimpse of what Victoria's capital has to offer "and we tend to take a walk off the beaten path because we want to deliver a localised approach as opposed to a been-there-done-that tourist situation," Lothian said.
Read: Tour Operators Melbourne Sports History Cultural Shopping Walking and Bus Tours
Lothian and her team always ensure that guests get the most out of their stay in Melbourne and enjoy sharing tips on where to dine, what to see on a budget and where to go once their tours have come to an end.
"There is much to be done in and around the city that actually doesn't cost much or anything at all. Many times this may be perceived as boring, but our city has so much to offer beyond the tours we have produced and it's our pleasure to share tips from a local resident's perspective," muses Lothian.
Read: Expert Tour Operators in Melbourne History Shopping Sports Culture Private Tours
Melbourne doesn't necessarily have to bend the budget. This city has a plethora of activities and attractions to keep visitors busy well after the sun has set.
Here are some of Shoe Me Melbourne's top picks to expand experiences in the city known as Conde Nast Traveler magazine's Friendliest City of 2014:
Put a festive foot forward – "There is always a reason to celebrate in this city," adds Lothian who also notes that the Chinese New Year celebrations in Melbourne are not to be missed. Take part in the exciting festivities from Box Hill to Chinatown and stop by the Bubble Tea Festival in Central Melbourne and savour some Dim Sum at Preston Market before heading to the Victoria Market for live performances.
Mosey through the Queen Victoria Market – "Even if one ends up buying nothing, there is plenty of things to see here, but it's a great place to pick up fresh produce, hot doughnuts and souvenirs," Lothian says.
Stick around for the Night Market on Wednesday nights between November and April for hundreds of food stalls and of course, true to Melbourne, live music.
Stroll down the Southbank – Lothian also recommends a walk along the iconic Southbank that offers the best Instagram photo-ops of the city's skyline.
"I love meandering down the promenade where the buskers are at. Usually, I'll sit down and wait until the Crown Casino's Gas Brigades send fireballs up into the sky every hour," says Lothian.
Explore Melbourne on the City Circle Tram – "It gets quite hot in summer and to walk around the city by foot can be a bit of a challenge," laughs Lothian. "That's why I always recommend the Circle Tram for spectacular sights along all of La Trobe Street, Harbour Esplanade and Flinders Street. It also follows Spring Street between Flinders and Bourke Streets but travels along Nicholson Street and Victoria Street before turning into La Trobe Street.
Hop on the free tram to see the Melbourne central business district with on-board audio commentary that reveals the attractions at each stop and interesting facts along the way.
National Gallery of Victoria – Right up St Kilda Road, a monumental bluestone building stands in plain sight and serves as the home for more than 73,000 pieces of art under the world's largest stained-glass ceiling.
"For those who appreciate art, this is the place to visit. There is a permanent collection, but often the National Gallery of Victoria hosts exhibitions and cultural events such as the Melbourne Winter Masterpieces which is a sight to behold," Lothian concludes.
Naturally, there is far more to explore and experience, but the best way to do so is with the guidance from the people who circle the city on a daily basis in an effort to share the multitude of joys that Melbourne has to offer.
For more information visit the Show Me Melbourne website or call their team of experts on +61 3 8822 4568.
Syndicated by Baxton Media, The Market Influencers, Your Digital Marketing Agency.
Release ID: 88991585