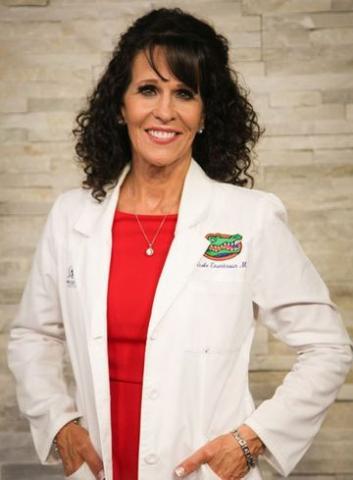 - September 13, 2021 /PressCable/ —
The clinic, led by board-certified urologist Dr. Nicole Eisenbrown, has launched a new treatment for ED based on recent advances in regenerative medicine. The treatment represents an effective solution for men suffering from micro-plaque blockages.
Interested parties can find more information at https://www.gainswavespacecoast.com
GAINSWave Space Coast's new treatment employs clinical-strength acoustic wave therapy to open existing blood vessels, stimulate the growth of new ones and eliminate micro-plaque. As a result, men experience better vascular health and greater self-confidence.
Studies indicate that ED affects around 30 million men in the United States alone, while the number of worldwide sufferers from this condition is likely to increase to 322 million by the year 2025. In men aged 40 to 80 years, the occurrence of ED in the overall population increases from a 30% baseline over time.
GAINSWave Space Coast's acoustic-wave therapy program is an FDA-recognized treatment; studies in peer-reviewed journals suggest that this protocol can significantly improve a patient's health symptoms. This technique uses sound waves to break up harmful plaque build-ups in tissue, and spur the growth of healthy blood vessels.
Unlike other treatments for this condition, the clinic's program is painless and requires no recovery time, meaning patients can return to their daily activities immediately afterward. Patients will not have to deal with unnecessary and unexpected hassles, costs, and discomforts. Patients also benefit from the speed of the procedure, which takes between 20 and 30 minutes to complete.
In addition to treatment for those already suffering from the condition, the clinic also provides preventive treatments to maintain the results that have been gained from the initial set of treatments.
GAINSWave Space Coast makes use of the latest regenerative medicine technologies to harness the body's pre-existing natural healing processes to provide affordable and natural treatments. Additional treatments offered include joint injections, hair restoration, facials, and hormone replacement therapy.
A satisfied client said: "I am very happy to say that GAINSWave Space Coast exceeded my expectations. Dr. Eisenbrown did what you promised to do in a most professional and comfortable way. I am grateful we had an opportunity to meet."
More information can be found at https://www.gainswavespacecoast.com
Release ID: 89045367