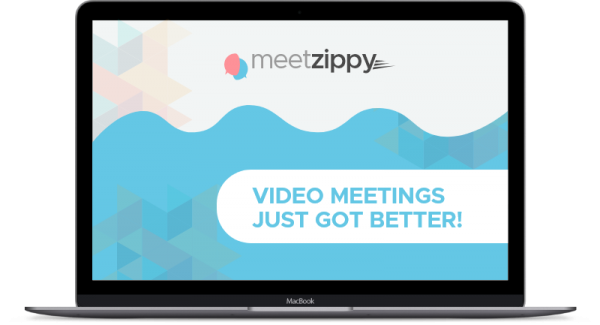 - April 28, 2019 /PressCable/ —
Online product launchpad Muncheye announced the launch of MeetZippy, a video hosting & marketing software by product creator Jonathan Oshevire. The product is scheduled to launch on the 27th of April at 10 AM EDT.
More information about MeetZippy is available at http://letsgolook.at/Meetzippy
The online video marketing solution is designed to host video meeting, learning courses, whiteboard demos, presentations, podcasts, and other video content. MeetZippy can also be used to create and host HD video meetings and is a scalable solution for organizations that employ freelancers or have their employees work from home.
The product's video meeting and interactivity features allow marketers and businesses to create and host any type of video content for internal and external communication as well as client conversion and efficient lead generation.
MeetZippy is also a collaborative tool that can be used to host live PowerPoint presentations & summits, share files with meeting participants, host Q&A sessions, and engage with end users through surveys, social media, polls, and other interactive content. The product can be embedded into a user's website and supports custom branding for individual events, with branded email and registration pages.
The platform can also be used to create and administer online courses and host live or prerecorded podcasts and interviews. MeetZippy allows the creation of an unlimited number of active virtual meeting rooms with one-click access without the need for a plugin or additional downloads. and can be used to host conversion-friendly Mastermind sessions.
According to a spokesperson for MeetZippy, "Effective communication platforms are the bedrock of effective marketing strategy. We are delighted to showcase the product's all-in-one marketing video hosting and communication capabilities for individuals and organizations."
MeetZippy is a full-featured video marketing hosting and delivery product developed by internet marketer Jonathan Oshevire. The product will launch at a front-end price of $47.
More information is available at https://muncheye.com/jonathan-oshevire-madhav-dutta-anirudh-meetzippy and at the URL above.
Release ID: 506986