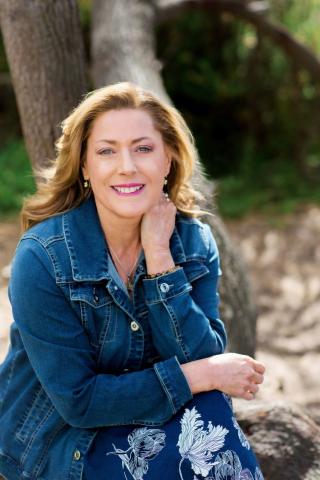 - June 9, 2020 /PressCable/ —
Maree Lutzoff, a psychic Medium based out of Melbourne Australia, has announced the launch of her new classes, where she teaches students the art of meditation and offers psychic mediumship lessons. Offering customers a wide variety of readings and services, Lutzoff has crafted her abilities into easily accessible lessons.
For more information on Lutzoff's lessons and readings, please visit https://www.mareelutzoff.com.au
The newly launched classes are taught by Lutzoff, who has over fifteen years of experience in the psychic Medium field. Designed to help students channel their inner psychic abilities, Lutzoff's classes will include meditation and how to open up their psychic Medium abilities.
Known for her qualifications in reflexology, massage, meditation, and reiki, Lutzoff has become one of the most sought after Mediums around the Melbourne area. As a Medium, she is known for bringing closure and guidance to her customers while also providing them with a sense of personal understanding.
The personal messages provided by Lutzoff has shown to provide clients with a sense of comfort and personal meaning. Lutzoff's new classes will teach clients how to master and develop their own psychic Medium skills.
In addition to psychic readings, Lutzoff also provides clients with reflexology and energy healing sessions which are targeted at improving a person's body functions, sleep patterns, and sense of relaxation. The sessions are shown to improve a clients sense of well-being through holistic energy and bring a balance between a client's mind and body.
With the rise of supernatural interest and holistic approaches to modern day problems and situations, finding the guidance of psychic Mediums has never been easier. Lutzoff's new classes provide clients with the training and education they need to conduct their own meditation lessons and psychic readings. Clients all over Melbourne can receive guidance and education from Lutzoff's professional readings.
Form more information, interested parties can visit the above mentioned website.
Release ID: 88961607