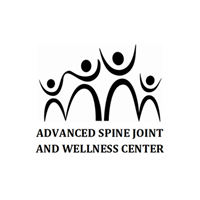 - February 18, 2022 /PressCable/ —
The center's physical therapy department comprises a team of experts, which includes medical practitioners, chiropractors, exercise physiologists, and massage therapists. The practitioners provide comprehensive care for spinal disorders that is tailored to the individual needs of each patient. The expanded therapeutic services incorporate the McKenzie Method, also known as Mechanical Diagnosis and Therapy (MDT), into their treatment programs.
More information is available at
https://www.adv-health-medina.com/physical-therapy-medina
Following a thorough assessment, patients undertake a personalized, phased, physical therapy program. The program helps to restore function, improve mobility, relieve pain and prevent mechanical conditions or injuries from worsening. The expanded MDT services further enhance the center's effective solutions for the non-invasive management of back pain, sciatica, and a wide range of other conditions.
MDT was developed in the 1960s by a physical therapist from New Zealand named Robin McKenzie. The validity of the system has received worldwide scientific recognition. Based on an assessment, spine and limbs symptoms are classified into subgroups: postural, derangement, and dysfunction syndromes. This forms the basis of specific movements, exercises, and postural corrections that are prescribed. Treatment emphasizes patient empowerment and self-care.
Founded in 2013, Advanced Spine Joint and Wellness serves patients in Medina, Ohio, and surrounding areas. The center's medical experts' philosophy involves a head-to-toe examination to locate the root causes of their patients' health complaints and provide individualized care. A complimentary consultation is available for all new patients.
In addition to physical therapy and a broad range of chiropractic treatments, the center's services include orthopedic specialties, drug-free treatment for chronic pain, natural therapy for knee arthritis, and food sensitivity testing.
A satisfied patient said: "After having surgery, my sciatic nerve was still causing pain. I contacted the Advanced Spine Joint and Wellness Center and started work with the chiropractic and therapy teams. My pain level is now zero and I am able to stand without my leg tingling and going numb as it did before. I highly recommend the center. It's the best decision I ever made."
Interested parties can find more information by visiting
https://g.page/AdvancedMedina?share
Release ID: 89064791