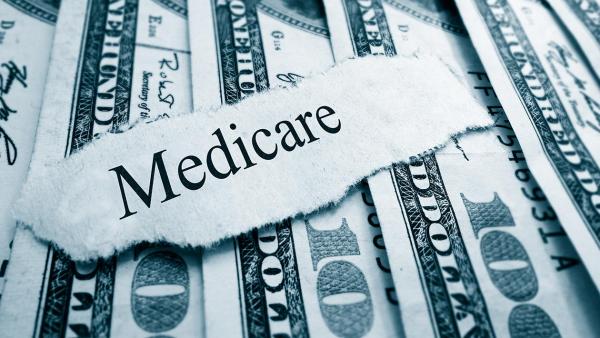 - February 15, 2019 /PressCable/ —
Earlier today, MedicareWire, a senior health advocacy website, announced the immediate availability of a new web page for people shopping for Medicare Supplement Plans in California. The new site has a single purpose: help California seniors identify the best Medicare insurance carriers with the insurance coverage they need at the lowest premium available. The new content format is derived from MedicareWire's core data at https://medicarewire.com/medigap/plans/california/.
"Who knew that turning 65 would be filled with so much trepidation and confusion? I'm talking about moving from traditional health insurance to Medicare, of course, and the pressure comes from the fear of making the wrong decision or missing a critical deadline, " says David Bynon, founder at MedicareWire.com. "Nowhere is this more true than in my home state of California, where the cost of living is least affordable for seniors than ever before, particularly on a fixed budget. Our goal is to help California seniors get it right the first time so they don't have to worry about the cost of their healthcare in their golden years."
With more and more California seniors working past the traditional retirement age of 65, and the Social Security Administration decoupling retirement benefits from Medicare benefits, it's easy to understand why there's so much confusion. After all, initiation of Medicare benefits starts with the Social Security Administration, not Medicare.
The core confusion comes from the fact that, for most people, Medicare eligibility starts at age 65 and Social Security eligibility is age 66. Seniors who continue to work past age 66 can delay taking Social Security income until age 70. The result of decoupling eligibility for Medicare and Social Security caused many seniors to pay hefty, lifetime penalties to Medicare, and to miss out on guaranteed issue right on supplemental coverage.
Original Medicare covers preexisting conditions, however, that's not necessarily true of Medicare supplement insurance (aka, Medigap). Medigap plans mirror the coverage of Original Medicare, and they can't cover additional services. The level of coverage provided varies by "letter plan". Said another way, if Original Medicare covers a doctor's procedure for a preexisting condition, and your Medigap plan pays some or all of the costs not paid by Medicare, then your supplemental policy will pay its share.
"Increasingly, healthcare is material to the long-term financial stability of seniors," says Bynon. "More and more, you can't have financial well-being without premium health insurance. In the Medicare world, that means a Medigap plan that covers most of your shared costs."
The issue California seniors find themselves in is not getting supplemental coverage when initially eligible, or switching policies to get a better rate with a different carrier. The issue is not whether a plan covers your costs but whether the insurer is required to sell you a policy at all.
The critical benefit California seniors need to be aware of is "guaranteed issue rights". This protection, guaranteed by Medicare, insures all seniors the right to buy a Medicare supplement plan from any carrier, regardless of preexisting conditions. However, guaranteed issue rights are only available when you initially qualify for Medicare. This can be different for everyone.
People who claim Social Security benefits are automatically enrolled in Medicare by the Social Security Administration when they turn 65. You can decline Medicare enrollment if you have "credible coverage" through you employer, however, this is not automatic. To further confuse the situation, retiree health benefits and coverage through COBRA do not count as credible coverage, in so far as Medicare is concerned. Many seniors make this costly mistake, only to be severely penalized later.
In nearly all cases, it's best to enroll in Medicare when first eligible, even if you have health benefits through your employer. As most employers charge their employees a monthly fee to receive company health benefits, its not much different than paying the Medicare Part B premium. It also allows you to get into a Medicare supplement policy at a younger age and benefit from lower premiums.
If you don't get your supplemental coverage during your personal enrollment period, you will need to go through medical underwriting, which includes getting a physical, and you can potentially be turned down. If you're not turned down, and you have a preexisting condition, you will pay more than the standard rate.
Medicare supplement underwriting penalties are generally not allowed on initial Medicare eligibility, so long as you purchase a plan during the guaranteed issue rights enrollment period. Typically, an insurer who underwrites a Medicare supplement plan for you at that time can't charge more based on preexisting conditions or your age. The only exception is your use of tobacco. If you are a tobacco user, they increase your rate, but they can't deny coverage.
This issue is particularly important in 2019. due to the fact that two of the most popular Medicare supplement plans, Plan C and F, will no longer be available starting January, 2020. The change is based on a new law, passed by Congress, that disallows the sale of plans that cover the Medicare Part B deductible to new Medicare beneficiaries. Congress passed the law to end the popular "first dollar coverage" benefit, forcing seniors to put more "skin in the game".
Although existing Plan C and F policy holders can renew their plans, for as long as they continue to pay the premiums, there is a growing concern that premiums on remaining plan holders will rapidly rise, forcing seniors into plans with less coverage. And, if they no longer have guaranteed issue rights, their insurer can charge them more money due to their age and health status.
Medicare.gov publishes basic information about Medigap insurance carriers and plans, however, they have been virtually silent about the potential impact of the changes coming in 2020. More information about Medicare supplement is available directly from CMS.gov.
MedicareWire offers a complete library of California Medicare Supplement Plan information, including carrier reviews. Visitors can download PDF documents detailing Medigap plans, base rates, financial scores, carrier contact information, and more.
Release ID: 482275