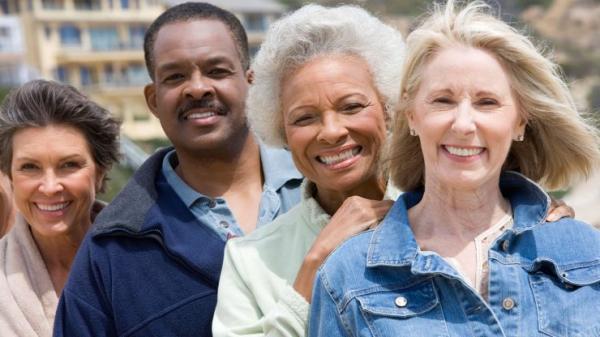 - July 16, 2019 /PressCable/ —
As Baby Boomers near the generation's peak population aging into Medicare, most boomers choose Medicare's traditional private fee-for-service (PFFS) model as their entry point, not Medicare Advantage, a new study shows.
A new report from the Kaiser Family Foundation (KFF) shows that just 29% of new Medicare beneficiaries chose a Medicare Advantage (MA) plan in 2016, a rate that's 2% below the overall penetration rate for the private health insurance option. The KFF study shows the figures have remained relatively flat. For background information comparing tradition Medicare benefits and Medicare Advantage, see: Your Medicare Benefits: Get the Insurance Coverage You Deserve.
According to the researchers, "One line of thinking has been that the Baby Boomer Generation will enroll in Medicare Advantage plans over traditional Medicare at much higher rates than previous generations because they have had more experience with managed care in their working years."
"The Kaiser Family Foundation's research should be a warning to members of Congress and presidential hopefuls", says David Bynon, founder at MedicareWire. "Given an option, people prefer more choice and more control, which is exactly what traditional Medicare offers. A government-run single-payer healthcare system would essentially force all U.S. residents into a one-size-fits-all health plan and abolish private health insurance, including Medicare Advantage plans and Medicare supplement insurance."
In the past, many experts anticipated Medicare Advantage enrollment would rise significantly as the Medicare population grows. However, KFF's findings show the predictions and hype might have been a bit overstated, the researchers said.
It's important to note that interest in MA plans varies significantly by region, according to the study. For instance, in Oregon, Minnesota and Puerto Rico, about 40% of new beneficiaries choose Medicare Advantage. Conversely, in Delaware, Maryland, Nebraska, Vermont, New Hampshire and the District of Columbia, only about 11% of new beneficiaries take the Medicare Advantage option.
"The Kaiser Family Foundation highlights the need for choice," Bynon suggests. "Look at the divides the study shows in the counties that house Atlantic City, New Jersey, and Baltimore. In these areas Medicare Advantage enrollment was below 11%, while the counties housing Pittsburgh and Miami are more than 50%. This makes complete sense. Counties with more Medicare Advantage plan options get a higher percentage of new beneficiaries."
The study also found that people living in urban counties, where there were 100,000 or more Medicare beneficiaries, enrolled in Medicare Advantage at a rate of 35% vs. Original Medicare. That number dipped to just 23% in counties with fewer than 10,000 Medicare beneficiaries.
The Congressional Budget Office estimates that 47% of Medicare beneficiaries will be in an MA plan by 2029. While Medicare Advantage enrollments may double in the next decade, the findings suggest the need to continue innovating traditional Medicare as well, the researchers said.
"While Medicare Advantage enrollment among new beneficiaries is rising, these findings suggest that ongoing attention to traditional Medicare is needed to meet the needs of the lion's share of the Medicare population," the researchers said.
"Our Medicare and Medicaid systems are as complex and diverse as our individual needs for health care," exclaims Bynon. "Any attempt to fundamentally reshape our health insurance system will have unintended consequences that go way beyond those felt with ObamaCare. I don't support the Medicare-for-All movement. It flies in the face of both financial freedom and freedom of choice."
Release ID: 88896663