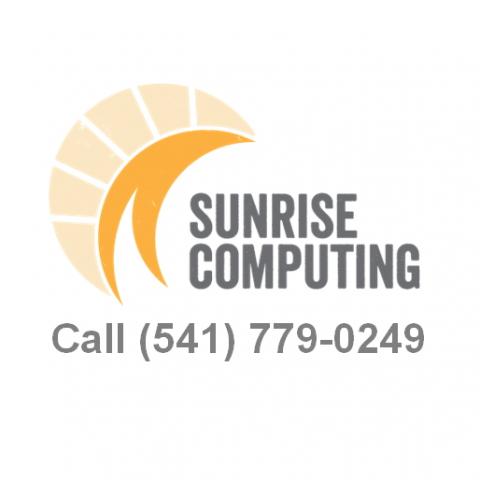 - June 26, 2018 /PressCable/ —
Medford Oregon computer repair company Sunrise Computing is happy to announce extended Saturday hours beginning immediately. Speaking to the media, owner Brandon Kidwell says "We are extending our hours to make ourselves available for Saturday computer repair. If you are looking for affordable and reliable computer repair services in the Medford and Ashland, Oregon area, then you can trust our company to offer you exactly what you have always wanted! We offer a very reasonable fixed hourly rate for any of our services." He further added, "Most of the times we are able to fix the problem inside the first hour and we will offer you tips on keeping your computer running in good condition."
People usually have to take their computer to a repair store and leave it there until the computer is fixed or pay an increased rate for onsite service. An onsite computer repair service like Sunrise Computing can visit the customer at their location and carry out the repair or service work in their presence so questions can be answered on the spot. There is no additional charge for onsite repairs within 20 miles of the city of Medford, which includes Ashland. There is also the option of having the computer repaired at the office of Sunrise Computing.
Go to https://sunrisecomputing.net for more information.
Sunrise Computing has been in the news lately. See http://thezigzagworld.com/news/medford-oregon-computer-repair-company-sunrise-computing-receives-5-star-review/0076319
Because of the extended Saturday availability, people will be able to experience the excellent service that these satisfied customers have experienced.
"Brandon did a great job. Very professional, reasonably priced and knowledgeable. Would highly recommend and will use in the future." Lisa M.
"I consider myself somewhat more advanced than the general public. Recently I encountered a problem that I fiddled around with for 2 hours or so, and then texted Brandon. He had us up and running in about 10 minutes. GREAT example of someone who actually knows what they're doing. I've known Brandon for years. Got computer issues? Give Brandon a call." Ed R.
"Sunrise Computing thoroughly diagnosed my computer issues and offered practical, economical advice and next steps. Brandon is very professional and genuinely wants to help in any way he can. I can't recommend them highly enough!" Danielle R.
"My business has 4 computers networked to a file server. I was having multiple issues so I decided to give Brandon a try. He attacked the issues one at a time with a depth and breadth of knowledge that I haven't seen very often in the IT world. I was impressed by his creative problem solving and the speed with which he did the work. I give Brandon my highest recommendation." Tom W. https://youtu.be/IRcJlVdDJU8
Release ID: 364573