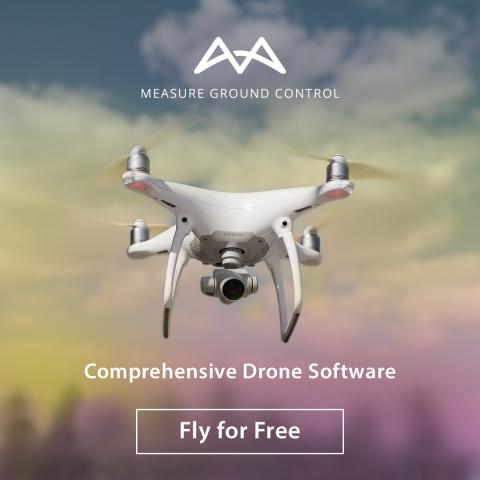 - July 8, 2020 /PressCable/ —
Washington, D.C. (July 8, 2020) – Measure, a leading aerial intelligence company, has announced a series of changes to Ground Control, its complete software solution for automating drone operations workflows. In addition to a new pricing model featuring a free version of the application, updates include social login functionality, automated Ground Control Points (GCP) support, flight log downloads, and expanded Scopito and Pix4D integrations.
Ground Control is designed to provide a completely automated experience that makes it easy to streamline operations and program oversight. These essential elements companies need to scale their drone programs and realize the transformative benefits of aerial intelligence.
"Everyone should have affordable access to tools like flight logging and quality mapmaking," said Brandon Torres Declet, CEO and Co-founder of Measure. "Automation, quality design, accessibility, and cost-effectiveness are crucial for the continued growth of the drone industry, and Measure has made significant contributions to this growth with its recent updates to Ground Control."
The changes are as follows:
The new pricing model includes a Free version featuring an automated solution for managing basic drone operations, a Pro version starting at $69 per month for pilots who want to fly and create unlimited maps, and a customizable Enterprise version which provides features, integrations, and support for organizations of all sizes.
Google Social Login enables users to sign-up with the click of a button using their Google account.
The Ground Control Points Support feature enables Pro and Enterprise users to auto-detect Ground Control Points (GCP) through the completely integrated Pix4D cloud engine for increased map accuracy.
Users can now download CSVs of their Measure Ground Control or synced DJI flight logs, featuring 274 points of data recorded 10 times per second.
Next month, Measure will expand its Scopito integration to existing and new Enterprise users, starting with an easy-to-use automated workflow for buildings and transmission and distribution lines.
For more information about Measure's free drone mapping software and subscription options, visit Measure's website.
Release ID: 88967675