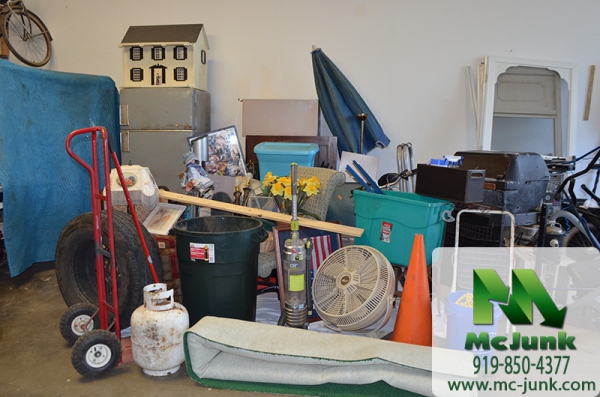 - June 28, 2017 /PressCable/ —
McJunk, a Raleigh-based full-service top junk removal, recycling, and hauling company with an eco-friendly commitment to junk removal in all communities, this week announced they are now officially offering online Raleigh junk removal reservations as well as junk pick-up and removal.
Specializing in removing junk and helping customers reclaims space in their residential homes from a variety of rooms like garages, attics, storage sheds, closets, bedrooms, and more, McJunk sorts all junk and ensures it goes to the most suitable facility. McJunk works with local recycling facilities or one of their partnered charitable organizations and nonprofits to reuse/recycle as much as possible.
"More than 80% of everything removed is either recycled, donated, or repurposed," said Bonnie Kidder of McJunk. "McJunk can remove anything that the client no longer wants or needs. Our services are never limited."
To get started with McJunk, clients call or use the online system to initiate the process. While it is hard to pin down exactly the amount of removal that will need to be done, McJunk can work with clients to provide a fairly close estimate. Clients can then schedule an appointment at the location. McJunk then travels to the location and provides a final estimate based on the removal and organizational requirements. If everything meets the needs of the clients, McJunk will get started immediately and remove any and all unwanted items from the property as directed by the client.
In addition to residential junk removal services, McJunk also offers commercial junk removal as well.
"McJunk is by far the greenest junk removal company in the Triangle, and it's expected that it will be kept that way," said Kidder. "Moving forward, clients may choose to use the online reservation service. Spread the word, and head on over to the new platform to learn more about local environmental commitments."
For more information, visit:
http://mc-junk.com/
. Visitors and interested parties may also follow them at their
McJunk Facebook page
.
Release ID: 211951