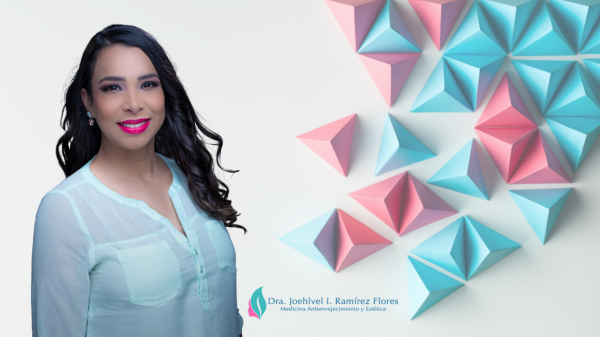 - January 27, 2022 /PressCable/ —
Patients seeking to improve the appearance of their skin or halt the signs of aging can now find an expanded range of specialized treatments offered by the top-rated medical aesthetics clinic in Mazatlan, Mexico.
More information can be found at: https://drajoyramirez.com
The wellness clinic and spa, led by Certified Medical Aesthetician Dra. Joehlvel Ramírez Flores offers several injectable skincare treatments including Botox and collagen or hyaluronic acid fillers.
The range of treatments offered at Your Medical Spa can help patients regain youthful skin that has suffered the effects of age, pollution, UV rays, and genetic conditions. Trained staff will assess a patient's medical condition and lifestyle goals before recommending possible treatments. A typical regimen can be supplemented by innovative stem cell treatments, chemical peels, and Nanopore microneedling.
Dra. Joehlvel Ramírez Flores has expanded the availability of aesthetic injectable procedures, such as Botox, dermal fillers, and threads, which are widely considered to be minimally invasive, low cost, and usually require a relatively short recovery time.
In addition to more widely known facial treatments, Dra. Flores also offers High-Intensity Focused Ultrasound (HIFU), a non-invasive ultrasound treatment using a device that has shown significant results in achieving improvements to the complexion. With expert precision, HIFU can remove wrinkles and sagging skin around the face and neck.
The center can also now offer Q-Switched laser tattoo removal. This treatment uses specialized lasers of sufficient power to remove dark and bright tattoos without scarring. The Mazatlan facial aesthetics center also offers state-of-the-art diode laser hair removal, a quick and painless method of permanently removing unwanted body hair without adversely affecting the skin.
Dra. Joehlvel Ramírez Flores is passionate about ensuring her patients can access the most effective and cutting-edge treatments available while treating each patient individually and holistically. The clinic is conveniently located in the popular tourist area of Mazatlán, Mexico, and offers a bilingual patient service in Spanish and English.
Dra. Ramírez Flores has said, "There are as many looks as there are people, and different people require different procedures".
Full details about Dra. Ramírez Flores' expanded skin treatment services can be found here: https://drajoyramirez.com
Release ID: 89061486