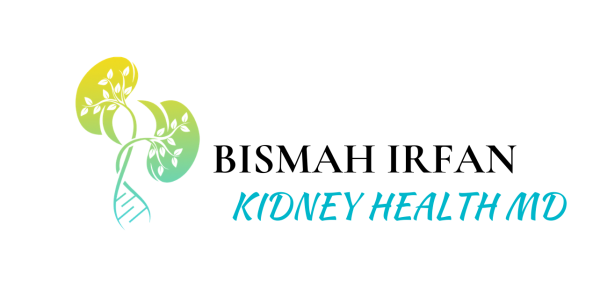 - May 3, 2021 /PressCable/ —
Dr. Bismah Irfan – a renowned practicing physician specializing in Kidney Medicine, Internal Medicine, Functional Medicine, and Lifestyle Medicine announced the launch of her unique and transformational online program called, Maximize Kidney Health. Ideal for people with kidney disease who want to naturally improve their kidney health without being overwhelmed. This program provides evidence-based proven step-by-step strategies and an innovative 5R-Revolutionary framework specially designed to rapidly boost kidney health and mental clarity.
Interested in learning more about how you can naturally improve your kidney health for free?
More information is available at DrBismah.com/
Chronic kidney disease is associated with increasing age, diabetes, cardiovascular diseases, high blood pressure, and drug use. Kidney disease affects an estimated 37 million people in the U.S. and approximately 90% of those with kidney disease don't know they have it. Recent data also shows 1 in 3 adults in the U.S. (approximately 80 million) are at risk for kidney disease. By 2030, the total number of people with kidney failure is expected to exceed more than 1,000,000 people.
If you are curious about your kidney health and want to find out if you "Are at Risk of Developing Kidney Disease," then take the free quiz available on DrBismah.com/
If you have kidney disease, and you spend the majority of your days looking for ways to ease your pain, then Kidney Health MD is for you. Perhaps you are searching for new medications that can be more effective than the ones your doctors already prescribed for you, Kidney Health MD is for you. If you have experienced negative thoughts of your condition getting worse, and these thoughts are always on your mind, then Kidney Health MD is for you. Finally, if you have already been diagnosed with kidney disease and your condition is reaching the point of dialysis, and that seems like a nightmare… Kidney Health MD is for you.
You have already expressed these fears to your medical professional responsible for your case, and their only solution and comfort to you is even more medications and tests for further revisions.
Did you know you can improve your kidney health, kidney function, and overall health naturally?
By providing your body with an optimal environment. The truth is that recent studies have shown that if you address the root cause, and focus on the optimal lifestyle factors, you can stabilize kidney function and even improve kidney health. Like the 78-year-old patient, who on her first visit was in tears and scared of dialysis. After calming her down she agreed to optimize her internal and external environment by small tweaks in her lifestyle every few weeks. Fast forward over the span of only 12 months, her kidney functions improved from 25% to an outstanding 47%!
If you are wanting to find out if your kidney disease is at risk of progression then take the free quiz "What is your risk of kidney disease progression," available on DrBismah.com/.
CEO and founder, Bismah Irfan MD, Her goal is to reach as many people as possible who have kidney disease and show them that it is possible to naturally improve kidney function, it is possible to lead a life full of vitality by following a unique transformational framework which does not come in pill form."
Release ID: 89009466