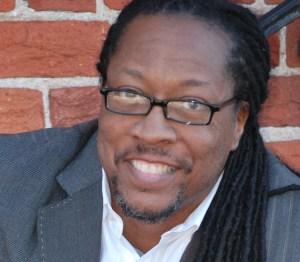 - April 14, 2021 /NewsNetwork/ —
Business owners, entrepreneurs, and salespeople interested in learning more about the challenges of how to maximize productivity can view an exclusive webinar on prioritizing time to increase revenue for free on the following website: View Webinar
Join Antonio Thornton, the profit engineer, as he reviews his formula to generate success. He reviews his concept of the "productivity paradox", the 3 simple words that changed his life, and the secret X factor that can provide instant results in business.
Antonio Thornton is a business consultant who has worked on projects with Robert Kiyosaki, Les Brown, Microsoft, Georgia Pacific, Massage Envy, and more. He also has helped thousands of small business owners dramatically increase their sales and profits. He is also the founder of Money Mouth Marketing, a performance based marketing firm where a minimum 3x ROI is guaranteed.
In addition to answering questions about prioritizing business owner's time to increase revenue, Antonio Thornton also covered revenue generating activities during the webinar. One of the most surprising facts explored during the Antonio Thornton presentation is how he breaks down each individual activity throughout the day and how each activity is categorized as it related to revenue.
The full agenda of this informative webinar also includes:
Revenue generating activities – Antonio breaks down the concept of low/mid/high revenue generating activities as well as what makes up low revenue, mid revenue, and high revenue generating activities.
Time management – includes an exercise on how individuals can track your time and manage its effectiveness. His concepts review how everyone has 24 hours in a day and the best ways to maximize the usage of time to best generate profits.
For more information and to register for free access to the full video, interested business owners, entrepreneurs, and salespeople can visit the website: View Webinar Register now and get a complimentary copy of "7 Minutes to 7 Figures."
Release ID: 89004779