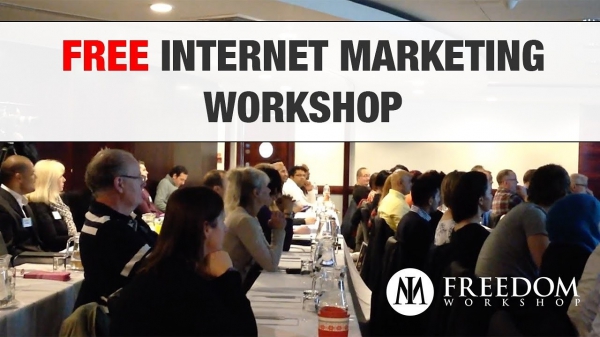 - June 8, 2017 /PressCable/ —
Matt Lloyd, the CEO of MOBE, which stands for My Online Business Education, has launched a new series of internet marketing workshops and training sessions to help people get a better understanding of the various ways they can achieve success online. Attendees will receive free online marketing courses that can help them regardless of their business niche.
More information can be found at: http://7figurerichformula.com/imfw.
Designed especially with small businesses and entrepreneurs in mind, the workshop explains how Matt has achieved success in the field and showcases the various methods that have helped him to succeed online.
All interested parties have to do is sign up to the time and day that suits them best, and then turn up to receive 2 hours of free online marketing training that can help to boost their online presence, build a better online reputation, and get more visitors and sales for their products and services.
Events have been announced in Fort Meyers, Baltimore, Atlanta, Anchorage, Dallas, Denver, Philadelphia, London, Brisbane, and Seattle. This helps to ensure that as many people as possible can benefit from the high quality advice and expertise on the day.
Interment marketing is hugely important in today's climate, with more sites than ever online and the wealth of information and businesses out there making it difficulty for new startups to succeed. In order to get a strong online presence, businesses need to cultivate strong marketing campaigns in order to make an impact and stand out.
Research shows that most web browsers don't get past the first page when it comes to searching on Google. This highlights the importance of ranking highly for keywords in the business's chosen niche, so that they can attract the right visitors and focus on turning them into customers.
This, in combination with SEO friendly content on the site that is both informative and readable can help any business to succeed. Attendees at the event will learn all manner of different ways they can apply these techniques to them and their company.
Full details are available on the URL above.
Release ID: 205517