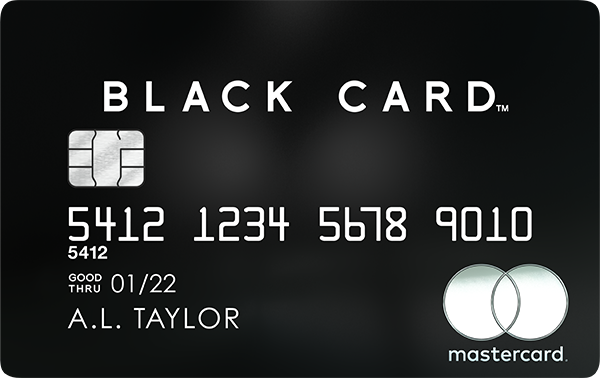 - October 15, 2021 /PressCable/ —
Mastercard Black card is the latest in luxury credit cards. In essence, it is a card that you can use to spend on your purchases and makes your life easier. It provides a host of benefits that you will enjoy from once you have been approved. Mastercard Black is a high-end credit card that offers a high level of benefits and privileges for its cardholders. Mastercard Black Card provides the best of both worlds: the prestige and luxury of a black card, and the benefits of an everyday credit card.
Patented Metal Card Construction: Each Mastercard Black Card is designed with a unique black-PVD-coated stainless steel front and carbon back. With 64 patents issued globally, Luxury Card leads the industry in metal card design and construction by combining advanced technology and design principles to create durability and distinction. Every detail of your card reflects excellence and represents the exclusivity of your membership. Whether paying online, in-store, in-app or via a wearable, we monitor the security of your transactions, so you can purchase with peace of mind while keeping your personal information safe.
24/7 Luxury Card Concierge®: Around-the-clock availability via phone, live chat and email, Luxury Card Concierge will assist you with travel bookings, various personal requests and more. The Concierge is available to every Card member 24/7 with no hidden fees. Our dedicated agents provide a complete lifestyle management tool tailored to each Card member's specific needs, ensuring you save time and enjoy exceptional service.
Mastercard® Black Card Rewards:
• Earn points every time you spend. Luxury Card enhances your purchasing power by providing you with one (1) point for every one dollar ($1) you spend. Every purchase gets you closer to the rewards you want.
• 2% Value for Airfare Redemptions, get 50,000 points will get you a $1,000 ticket on any airline with no blackout dates or seat restrictions.
• 1.5% Value for Cash Back Redemptions, also Cash back can be deposited directly into a US bank account or applied as a statement credit.
Release ID: 89049238