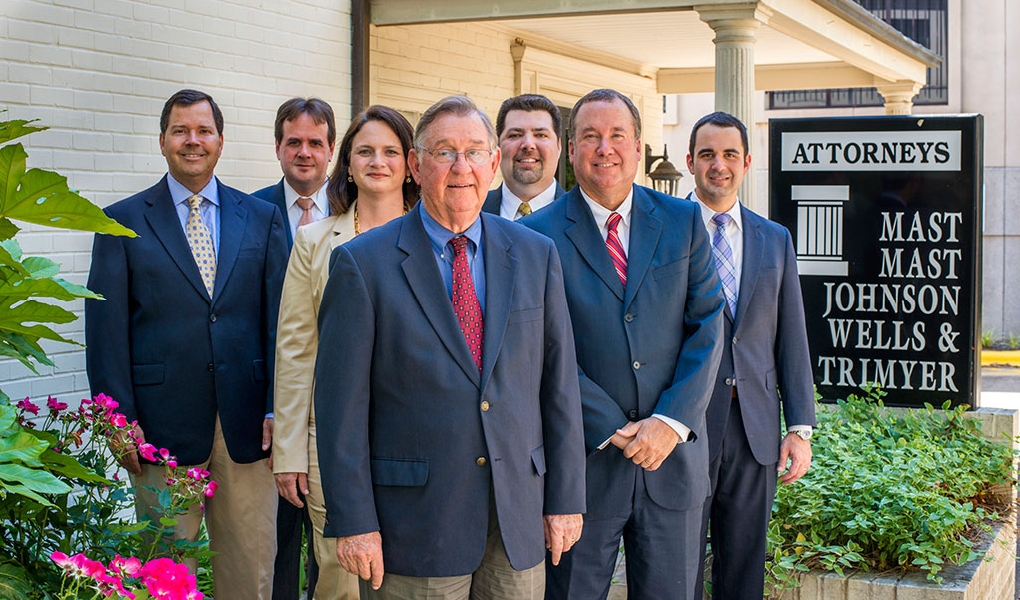 - November 29, 2014 /PressCable/ —
Mast Law Firm, a highly regarded group of attorneys that provides legalrepresentation to clients throughout eastern North Carolina, has recently relaunchedtheir website. The organization's legal practice focuses on Smithfield NC andother areas throughout Johnston County and Wake County, as well as neighboringcounties.
Formore than 45 years, Mast Law Firm has offered a broad range of legal services.They bring extensive experience handling personal injury cases, business law,family and divorce law, auto accidents, estate planning, insurance disputes,criminal and traffic offenses, and more.
Thefull-service law firm is particularly known for its aggressive representationin personal injury cases. Their personal injury attorneys have wide-rangingexperience – may it be for work injuries, auto accidents, trucking collisions,school bus wrecks, medical malpractice accident, and other catastrophicpersonal injuries.
"Wewill fight for you. It's not just business; it's personal. We'll make sure youget the maximum amount of financial compensation from the negligent party or fromother potential sources," Attorney Charles Mast of Mast LawFirm, said.
Theservice of personal injury attorneys has always been in demand. Withoutunderstanding of the law surrounding these injury cases, victims may end upwalking away with far less than they actually deserve.
"Westrive to help our clients handle the financial stress. We will aggressivelypursue their rights while they recuperate," founding attorney, George B. Mast,added.
Mast Law Firm has been handling injuryand death claims since the 1960's. They represent their clients in negotiationor at trial.
Forpeople who are not very knowledgeable about the law, it is always recommendedto get professional representation. The law allows many kinds of compensationfor lost wages, pain and suffering, medical bills, permanent injury, wrongfuldeath, and many other damages. Securing a reputable law firm can help ensurevictims get true and fair compensation.
GeorgeMast founded the law firm in 1962. George is a former president of the NorthCarolina Bar Association and Chairman of the North Carolina Bar Association'sLitigation Section.
Thefirm has continued to expand their coverage to clients throughout eastern NorthCarolina, frequently representing clients down I-40 to Wilmington and down Highway70 to Beaufort.
Formore information on the services they provide, visit their new website at http://mastfirm.com.Also follow their updates on their Mast Law Firm Facebook page.
MastLaw Firm is also proud to announce its association with Outside Raleigh, who worked with the firm tocreate a new online presence that would provide access for users fromcellphones to desktop computers. Outside Raleigh caters customers throughoutthe Triangle area and beyond providing web design, search engine optimization,and other online marketing services.
Release ID: 69360