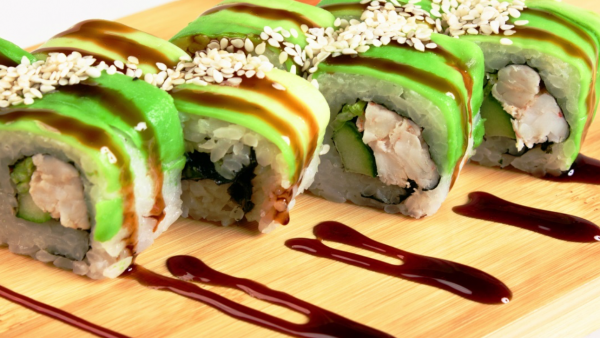 - March 10, 2019 /PressCable/ —
Sendana Sushi, the popular restaurant in Marysville, WA, has launched a new to-go service for its spring rolls inside WinCo near Everett. This means that customers can get a quick, easy grab and go lunch whether they re visiting the area or need a business lunch.
More information can be found on YouTube: https://youtu.be/TT58fjANRYc
With Sendana Sushi, food is prepared fresh to order on the spot. Customers can get delicious fresh spring rolls to quickly take away from the premises and carry with them for a tasty snack on a busy day.
These spring rolls can be taken on their own or bought in conjunction with other sushi dishes. This makes Sendana Sushi ideal for quick snacks, working lunches, or larger dinners.
Whether the customer is looking for fresh sushi for a corporate lunch or dinner or they want to take the food home to enjoy, Sendana Sushi can cover all their bases.
Sushi is increasing in popularity in part because it s quick and easy to eat, but largely because of the nutritional benefits associated with sushi.
For example, sushi is rich in Omega3, which are classes as essential fats. Essential fats like this need to be found in food because the body can t make them on its own.
Because fish is such a good, healthy source of protein, it can help to cut cravings throughout the day as well. When people snack less between meals, they are able to maintain a healthier diet.
The latest science shows that the Omega3 fatty acids in sushi can help to nourish and repair brain cells, increase concentration, and help people to maintain their energy levels more efficiently.
This makes sushi a great, quick lunch for anyone whether they are working or are simply enjoying a relaxing day in town.
The Marysville sushi bar spring roll offer is the latest in Sendana Sushi s commitment to providing customers with the freshest, most enjoyable sushi in the area.
Full details can be found on the URL above.
Release ID: 490471