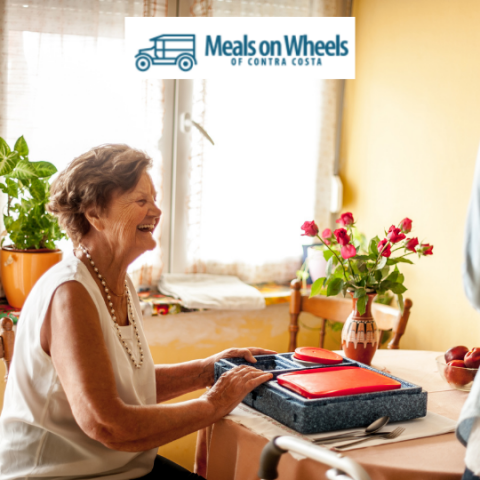 - January 28, 2022 /PressCable/ —
The organization has announced that it needs volunteer drivers, food preparation staff, and event personnel. Training programs are provided for all volunteers. Donations can be sent through various payment options.
More information can be found at
https://mowofcontracosta.org
The new announcement was released to inform people of the opportunity to aid nutritionally at-risk senior citizens. The organization supports homebound elders in maintaining their health and dignity by delivering healthy meals to their doorsteps daily.
In Contra Costa County, the fastest-growing population segment is seniors aged 80 and older. They usually live alone and have chronic health conditions that prevent them from preparing or shopping for nutritious meals. Furthermore, most live below basic income standards which makes budgeting for food, medicines, rent, and utilities very difficult.
Each benefactor receives healthy balanced meals created by certified nutritionists. A typical meal will include protein, vegetables, fruits, bread or grain, low-fat milk or milk alternative, and a dessert. In some areas, however, there is a waitlist as the demand has become greater than funding and delivery volunteers. For this reason, the organization is turning to the immediate community to help them in acquiring the resources needed to meet growing demands.
Meals on Wheels relies heavily on donations to subsidize more than half a million meals annually. In Contra Costa County alone, they serve over 2,600 clients daily. Donations can be made through PayPal, credit or debit card, check or money order, corporate sponsorships and giving programs, and many others. All donations are tax-deductible. Visit
https://mowofcontracosta.org/donate-2
to find out how to help.
They are also looking for people who are willing to share their time. The organization is currently in need of delivery drivers to bring 90 meals on Contra Costa County routes every week. They also require event and office staffing, meal assembly, and wellness check staff.
According to a spokesperson from Meals on Wheels, "Thanks to generous contributions we receive from individuals like you, as well as gifts from charitable organizations, we can subsidize over 1.5 million nutritious meals annually; delivered to frail, nutritionally at-risk homebound elders in their residences in Contra Costa County."
Interested parties may call +1-866-669-6697 or visit
https://mowofcontracosta.org/volunteer-2
Release ID: 89062034