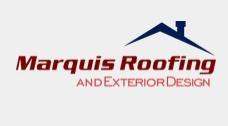 - March 8, 2022 /PressCable/ —
Manchester, NH – In recent news, Marquis Roofing has begun offering metal roofing options. Available for both residential and commercial installation, this revolutionary standing seam metal roofing provides an alternative to classic shingle roofing.
Marquis Roofing is excited to announce their new standing seam metal roofing for a number of reasons, one of which is the fastening system. Instead of shingles, which can leave small gaps in the roof, standing seam metal roofs are less invasive. The fastening system allows the sheets of strong metal to be attached to the roof without penetrating the metal panels.
Furthermore, there are numerous benefits that standing seam metal roofing can provide that shingled roofs cannot. With summer quickly approaching one of the major benefits to a metal roof is its energy saving capabilities. With a reflective nature metal roofs can better contain cool air in the summer months and heat during the winter season. This allows for a more temperature controlled environment at a lower electric cost to the homeowner.
Additionally, the Marquis Roofing team added this new roofing option to offer customers a stronger product with faster installation. Unlike classic shingle installation, standing seam metal roofs allow for quicker turnaround with single large sheets that become easier to customize. With a lightweight nature these roofs offer longevity and additional strength.
Ultimately, this is exciting news for Marquis Roofing as well as the customers. With countless benefits, standing seam metal roofs allow for a quick installation, longevity, minimal upkeep, and energy efficiency. Marquis Roofing's standing seam metal roofs are certainly something to keep in mind for further residential or commercial roof replacements.
Marquis Roofing: has proudly become the top family-owned New Hampshire roofing company. Founded in 2012, the Marquis family takes pride in placing both the residential and commercial customer experience above all else. With a 25-year labor warranty, customers have peace of mind knowing that if anything goes wrong, the Marquis Roofing warranty ensures the team will fix it for free. Marquis Roofing is CertainTeed and Master Elite certified to provide the ultimate, most dependable results that preserve and enhance structural integrity.
For more information on Marquis Roofing, please visit www.marquisroofing.com or contact the company at (603) 764-7059.
Release ID: 89066692