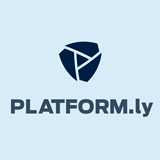 - March 15, 2016 /PressCable/ —
Customers looking for the latest Marketing Automation and Lossless Tracking Solution Service will soon be able to get involved with Platform.ly. Today Colin Klinkert, Co Founder at Platform.ly releases details of the new Marketing Automation and Lossless Tracking Solution Service's development.
The Platformly Service is designed to appeal specifically to Business Owners and includes:
Full contact management system – This feature was included as Platformly can assign tags, divert leads and store all purchases, contact history, activity, notes and value. Users can email follow-up per contact or based on tags and segments.. This is great news for the consumer as setup in a few clicks and for each new lead, Platformly will pull in all known information about them, Automatically.
Tracking – This was made part of the service, since 'Users can't improve what they can't track'. Included in Platformly is the most advanced tracking system, yet so easy and fast to use. Thier system will allow users to see not only conversion rates but customer value over any timeframe their users choose (lifetime, first 30 days etc.). Customers who invest in the service should enjoy this feature because now for example users can know the true value of their Facebook ad #1 with Blue background v green background (or any other source).
Marketing Automation – Platform.ly made sure to make this part of the development as users of the service can design 'Quests' for their leads and customers to follow. Set it up once with their powerful drag and drop builder and let the system run for Platformly users, 24/7/365!. Customers of the Marketing Automation and Lossless Tracking Solution Service will likely appreciate this because Automatically followup with prospects for any action they take (joining a blog, purchasing a product, visiting a web page, downloading a PDF etc.) and take them on a Quest of the users choosing. Automatically remove them from quests when they reach the goal (buy a product) and move them to any other quest (user onboarding for example) This ensures users only send relevant, targeted emails to their leads..
Colin Klinkert, when asked about the Marketing Automation and Lossless Tracking Solution Service said:
"This system is designed to extract the most profit from your business, while providing the best possible service for your customers in the least amount of time."
Although the service is in private beta testing, they plan to allow new members in on a first come, first serve basis very soon. Platformly are allowing people to Join the Beta waiting list right now if they are interested in automating their business.
This is the latest offering from Platform.ly and Colin Klinkert is particularly excited about this launch because Platform.ly is entering Pre-Launch beta. It will allow anyone, with any business to quickly and most important, easily, vastly improve their results… overnight! This project took years to build, simply because they wanted to ensure that it covers the four main pillars to business success while also allowing anyone, with no coding background, to setup and use this service!.
Those interested in learning more about Platform.ly and their Marketing Automation and Lossless Tracking Solution Service scan do so on the website at http://www.platform.ly
Release ID: 106999