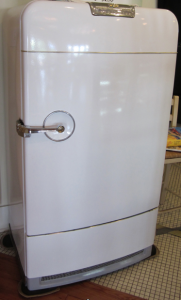 - December 17, 2020 /PressCable/ —
In an ongoing effort to streamline and improve business, Around The House Appliance Repair, a company that specializes in major household appliance repair in Marietta Georgia, announced that it will be discontinuing Freezer Repairs as of December 18, 2020. Home owners have used this household appliance repair service for 22 years to get their chest and upright freezers repaired and serviced.
Around The House Appliance Repair recognizes that finding alternatives may be challenging, and is providing customers with additional information and resources on the company website: https://www.aroundthehouseappliance.net.
When asked about the reasons behind the decision to end the product, Nick Stump, Owner of Around The House Appliance Repair said, "Freezer repairs can be almost as costly as the cost of a new freezer. Newer freezers are more energy efficient than earlier and previous models. The cost of these new freezers, both upright and chest models are becoming lower in many cases."
The global pandemic has effected virtually every industry, and the appliance industry is no exception. With issues around manufacturing and shipping, appliance parts and appliances themselves have become harder to purchase. When these two issues collide it can make it nearly impossible for repairs to take place.
Stump also said, "Over the past few years freezers have become more expensive to repair. In many cases the cost to fix a broken or malfunctioning freezer is on par with the purchase of a new one. Both chest and upright freezers have gone down in price while at the same time component and parts costs have increased. With these two factors in play, we decided that it is best for our current and future customers to stop repairing freezers and advise them on what we feel and have seen to be the best and most reliable brands to buy."
Home Owners looking for the most up-to-date information about the sunset process for freezer repairs can view specific information at https://www.aroundthehouseappliance.net. Customers who have specific questions about their purchase may contact Around The House Appliance Repair via their website.
Release ID: 88990237