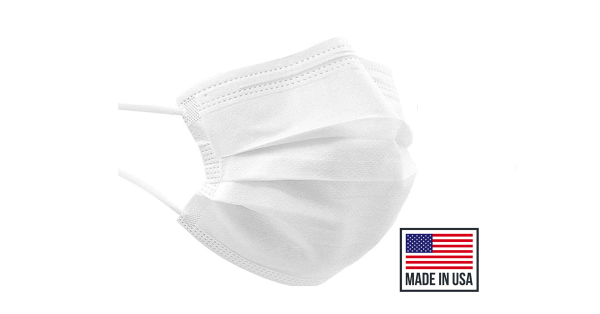 - September 14, 2020 /PressCable/ —
Marietta, GA manufacturer of personal protective equipment Luosh USA recently launched a new line of American made face masks. This line of hypoallergenic and non-comedogenic face masks is designed to be comfortable and safe for customers to wear for extended periods of time.
More information is available at https://www.luoshusa.com.
The newly launched line of personal protective equipment (PPE) aims to address common consumer complaints about low-quality imported masks in light of the current pandemic. It is currently the CDC's recommendation that people wear masks in public settings, and given that many businesses currently require them for entry, there is now a need for extended periods of mask-wearing for most adults.
Luosh's recently released masks were specifically designed for comfort and sensitive skin. They are both hypoallergenic and designed to not block pores while providing maximum breathability. Additionally, they are fabricated without dyes, inks, perfumes, or adhesives, and are latex and silicone-free.
With FDA-registered production facilities in Marietta, GA, the team behind Luosh wanted to ensure their customers did not have to rely on the global supply chain to receive products at a fair price in a timely fashion. The unpredictability of global trade, which suffered a historic year-on-year fall of 27% in the second quarter of this year, pushed Luosh to provide a local option for their customers.
This new line of masks is intended to be single-use, and Luosh provides instructions for their proper use as part of a larger health plan that includes hand-washing, proper adjustment of the mask on the customer's face, orientation and sealing, and safe discarding the used mask. Each 50 unit package of shipped masks contains ten sealed bags of five masks.
In addition to including a 98% BFE filter in their new line of masks, Luosh provides information about the protective qualities of the masks, including compliance with FDA requirements, testing and filter information, and intended product use.
Luosh customers have expressed appreciation for this product. One buyer, Yulia, left the following review after her purchase: "The result has exceeded all expectations! Fast delivery, properly packaged, clean, and professionally made! They feel comfortable on my sensitive skin and I feel much better breathing when wearing those in the summer heat vs when wearing blue medical or any fabric masks." Many such comments are posted on their website and on their Google reviews.
More information on Luosh's line of PPE masks, including pricing and contact details, can be found at the link above.
Release ID: 88976587