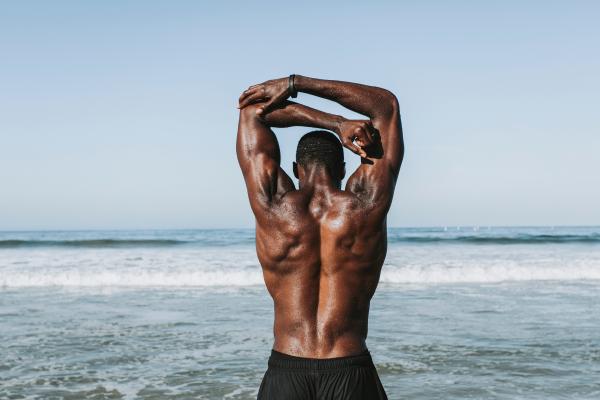 - June 7, 2020 /PressCable/ —
Fitness Fahrenheit has announced the launch of its newest guide for runners. It aims at assisting athletes with strength training, whether they work out at the gym or at home, with or without equipment.
More information can be found at https://fitnessfahrenheit.com/boostrunningstrengthtraining
Compiled by Army veteran and founder of the fitness center, Koji Preston, the new guide teaches individuals how to boost their running performance with strength training. It begins by highlighting the misconception that many runners have that strength training is not for them.
"They believe that running is the only exercise they need, and that strength training is for those who want to 'bulk up.' They worry that lifting weights will only slow them down," Koji says.
According to the writer, that notion couldn't be further from the truth. In fact, he said strength training is not only for weight lifters and football players, but it is crucial for runners as well.
The guide continues by stating that if one wants to perform at one's full potential as a runner then one needs to add strength training into one's regular exercise routines.
"Whether you want to be able to run further, run faster, or run with less pain, a few strength sessions every week will help you enormously," the guide advises.
The article proceeds to highlight the benefits of strength training for runners. According to Koji, strength training helps to prevent injury, improves one's running form, helps one to lose fat, increases endurance, and helps one to run faster. It also helps to fix muscle imbalances in the body as well as build stronger bones.
The guide next details some of the things an individual should know before starting strength training. These include crucial safety tips one should follow to avoid injury, knowing why nutrition is crucial during strength training, and why compound movements are great for runners.
Koji also reminds runners to remember certain important tips while engaging in strength training.
Some of these are allowing one's body to rest after a workout, not training beyond one's capacity, alternating workouts, making sleeping an important part of one's daily routine, and staying hydrated.
The article then goes on to list some strength training workouts that runners could try. These include pushups, squats, planks, Russian twists, box jumps, among others.
It concludes by answering some Frequently Asked Questions with regards to strength training and running.
Interested parties can click on the link above to find out more.
Release ID: 88961211