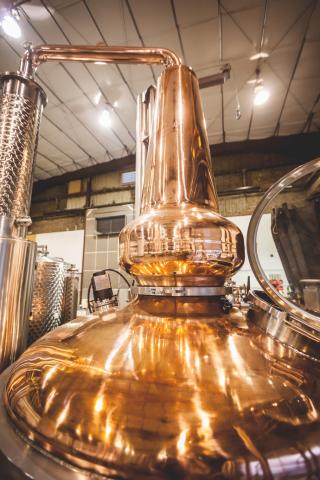 - June 9, 2021 /PressCable/ —
Canadian-based distilling equipment manufacturer, Specific Mechanical Systems, re-imagined the efficiency and quality of their distilling equipment to match the needs as the spirits industry is set to come back strong in a post-COVID world.
The manufacturing company, which is based in Victoria BC, recently updated their range of handcrafted and customizable distilling stills and distilling equipment — allowing current and future distillers across North America to bounce back stronger than they were before.
From 450 – 2,000 litre distilling systems to 2,000 – 10,000+ litre distilling systems, Specific Mechanical has the highest quality craftsmanship when it comes to their distilling equipment.
Pot still sizes range from 500 litres to 2,000 litres (120 gallons to 500 gallons), can be constructed with stainless steel and/or copper, and can be offered in a hybrid-style still with a wide selection of heads, bypassable multi-tray rectification columns and gin basket complete with the condenser. All pot stills are customized to suit any specific spirit range.
Systems ranging from 2,000 – 10,000+ litres can take businesses to the next level with a production distillery capable of meeting the highest demand of customers.
Specific Mechanicals 1,000 litre skid-mounted distillation system easily allows for the production of multiple spirits and come pre=plumbed and pre-wired.
About Specific Mechanical Systems:
Specific Mechanical Systems is a 100% hand-crafted distilling equipment manufacturer who specializes in pot stills, column stills, and all types of customized distilling equipment. Their commitment to high-quality materials and creating high-quality distilleries is evident with each distillery they build across the globe. Coming up on almost thirty years in business, Specific Mechanical Systems are leaders in the distillery industry, and pay close attention to the details of the distilling equipment they make.
Contact Specific Mechanical Systems with any distilling equipment questions by calling an expert at +1-250-652-2111 or visiting https://specificmechanical.com/.
Release ID: 89025529