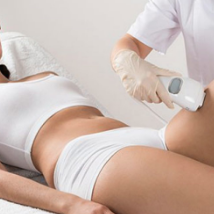 - June 30, 2018 /PressCable/ —
MANSFIELD, TX–Open Door Med Spa, a Mansfield, Texas medical spa answers a popular question surrounding the amount of pain associated with hair removal in an effort to better educate clients and consumers who may be considering the treatment for themselves.
To read Open Door Med Spa's full answer, visit https://opendoormedspa.com/about/.
The removal of hair through the use of laser technology is gaining in popularity as more and more individuals wish to remove undesirable hair from their body. As the treatment becomes more popular and more people are seeking it, a question most asked is if the treatment will be painful. Open Door Med Spa set out to address clients' concerns by talking openly about the treatment and what to expect.
Open Door Med Spa asserts that the removal of hair through the use of laser technology can be best described as a tiny electrical shock and whether a person feels pain or not depends on the individual. For some, the treatment is painless, while for others, it can be quite uncomfortable. Open Door Med Spa states that they utilize the Quanta Forte system of lasers which has a cooling tip to provide a numbing effect to the treated area to further patient comfort, which is most effective when treating smaller areas. When treating larger areas, Open Med Spa employs a faster setting of the laser to heat hair follicles slowly providing a more comfortable experience. They also offer numbing cream to purchase if patients wish to alleviate any discomfort beyond what is already provided.
Co-founder and laser technician at Open Door Med Spa, Nicole Patten, said, "At Open Door Med Spa, our goal is to offer medical spa services and skin care products that will help our clients bridge the gap between aging and healthy anti-aging. As a way of accomplishing that goal, we offer the best technology and practices to ensure our clients receive a treatment that not only makes them look and feel great but is also as comfortable as possible."
Individuals interested in learning more about the services offered at Open Door Med Spa or to schedule a free consultation are invited to visit https://opendoormedspa.com/ or call (817) 752-5267.
Release ID: 369779