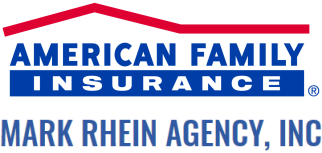 - October 9, 2020 /NewsNetwork/ —
Manitowoc, Wisconsin-based Mark Rhein Agency of American Family Insurance has recently launched a service providing quotes for auto, home, life, farm, and commercial insurance products. Each of the insurance products are designed to best fit the unique needs of each individual or business.
More information can be found at https://agent.amfam.com/Mark-Rhein
The new launch expands on their home and car insurance, building on their rating as the leading insurance agency in Manitowoc County for these two types of insurance. Other types of insurance provided by Mark Rhein and his team include life, farm, and commercial.
In response to the pandemic, the Mark Rhein Agency offers appointments in a variety of ways. They can meet virtually using Zoom, talk over the phone, or even in person. Their desire is to meet with all individual clients in a way that serves them best.
As an insurance professional, Mark Rhein has 35 years of experience in small business ownership, sales and insurance protection. His team also provides a variety of backgrounds and experience to help meet their clients' needs.
Additionally, the American Family Insurance agency has a history of quality milestones included with their experience. Rhein's agency was the leading sales agency for American Family Insurance for northeastern Wisconsin in 4 of the last 5 years, and they were also a top 100 agency in American Family Insurance in 4 of the last 5 years.
The agency also recently won the "Best of the Lakeshore" award in 2020, which is a distinction given to highly valued businesses in the Manitowoc community. Rhein's agency has won this award numerous times in several previous years.
"As residents of your community, we understand how important it is to be there for you — our trusted friends and neighbors," Rhein said. "Together, we're building strong partnerships that help everyone succeed."
Rhein's agency is based in Manitowoc, but also serves clients in Two Rivers, Brillion, Denmark, and Valders as well as several other communities. The insurance agency plans to continue expansion into other nearby communities throughout Manitowoc County and the surrounding area.
Interested individuals can call Mark Rhein's agency at (920) 682-4659, visit the link above, or watch this brief video.
Release ID: 88980119