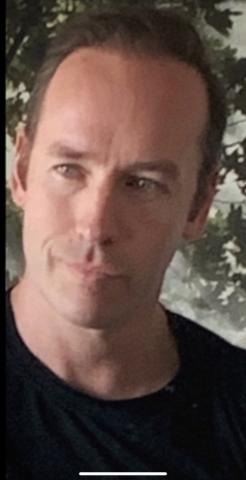 - November 21, 2021 /NewsNetwork/ —
The launch of Egglixir in Manchester adds a skin enhancement solution to the Stress Solutions range of products that focus on strength, wellness, and skincare.
For more details, visit https://matthewbrownell.co.uk
Researchers estimate that women in the UK are spending more than ever on facial skincare – over £1.18 billion in 2018, a number that should cross £1.36 billion by 2023. Stress Solutions has launched Egglixir as a skin enhancement and nourishment product that heals the skin and helps users regain their youthful appearance. The supplement contains hyaluronic acid, astaxanthin, and young tissue extract.
Hyaluronic acid helps with moisture retention, while astaxanthin is a keto-carotenoid with powerful antioxidant properties and an active skin wrinkle reduction agent. Egglixir combines these ingredients with young tissue extract proteins sourced from embryonic fertilized hen eggs.
For patients seeking total skin rejuvenation, Egglixir works inside and out, boosting aerobic performance while keeping the skin supple, nourished, and youthful.
Stress Solutions estimates that it takes less than two weeks for the supplements to show positive results, revealing a better skin texture that looks and feels good.
Each pack contains 70 capsules, which last over a month when taken twice a day. To ensure that their supply never runs out, customers can opt between monthly, quarterly, and annual subscriptions of Egglixir, which the company delivers to any location within the UK.
Stress Solutions currently offers customers an extra month's supply of Egglixir with their first order.
About the Company
Stress Solutions is a health and wellness company based in Manchester. The company specialises in products and services for muscle alignment treatment. Some of the services on offer include remedial massage therapy, reflexology, cranial-sacral therapy, and sports injury therapy. Owner Matthew Brownell as is a respected expert alignment practitioner in Europe who was named Health and Wellness Practitioner of the Year 2019 at the Corporate LiveWire Prestige Awards in Manchester.
A representative said, "As we get older, the processes our body uses to rebuild itself get slower, weaker, and less effective. This renewal happens continuously and as we age, it slows down. That's when signs of ageing become visible. Egglixir is the first triple-active solution to keeping your skin looking and feeling great, by nourishing from within."
For more information, please visit: https://egglixir.com/pages/skin-enhancement-challenge
Release ID: 89053973