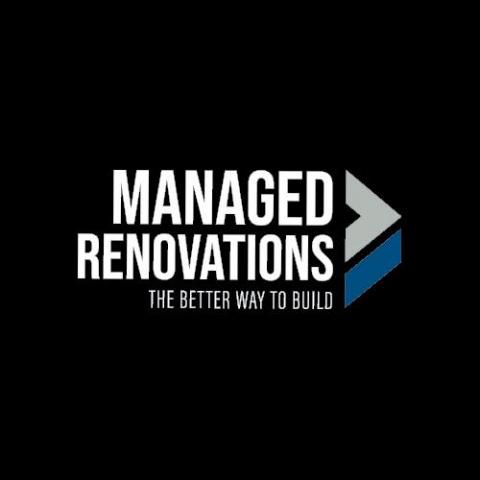 - October 6, 2020 /PressCable/ —
CHEVY CHASE, MD, October 1, 2020 — Home remodeling company, Managed Renovations of Chevy Chase, MD, announces the launch of its new website. Managed Renovations provides high-quality home, bath, and kitchen remodeling services, as well as custom home construction, for the Chevy Chase, Bethesda, and Washington DC areas. They have a unique process that allows for greater client control over renovation projects. For full details on their process, visit www.managedrenovations.com/our-process.
The Managed Renovations building process differs in major ways from other general contractors and traditional design/build companies. Managed Renovations connects clients with qualified and experienced subcontractors to renovate, remodel, or even build a new home. They handle the contracts and manage the construction process, and clients can choose their level of involvement in the project.
+ Managed Renovations provides superior renovation and building services by:
+ Arranging a payment schedule requiring less up-front money. Clients pay subcontractors when construction begins and as construction milestones are completed.
+ Establishing long-term relationships with only the best subcontractors. This can save homeowners up to 10% or more on a project's total cost because Managed Renovations building services fee structure enable them to lower their overhead costs and thus their clients save significantly verses than what a traditional general contractor's fixed-price contract would charge them to build their project.
+ Providing the homeowner access to affordable wholesale prices for all the allowance materials that they select such as fixtures, appliances, cabinets, tile, etc.
+ Making it easy to stay in communication, up-to-date on schedules, and involved with the project from anywhere at any time using their cloud-based project management software.
+ Managing the subcontractors so that they stay on schedule, within budget, and produce only the highest-quality work.
+ Giving the client the choice to change a subcontractor in the unlikely event that they are not satisfied with the work. This is usually not an option when using a traditional general contractor.
Homeowners choose to do home remodels for many different reasons. Perhaps it is to increase square footage with a home addition, create that dream kitchen, or update an aging bathroom. Whatever the need, Managed Renovations has the experience and expertise to fulfill it. For more information, please call (240) 223-2434 or visit: https://www.managedrenovations.com.
About Managed Renovations
For over 15 years, Managed Renovations owner, Michael Shannon, has helped homeowners in the Chevy Chase, Bethesda, Kensington, and Washington DC areas, get the home they've always wanted—with less cost, less risk, and more control. Michael created the better way to build with Managed Renovations.
Release ID: 88979772