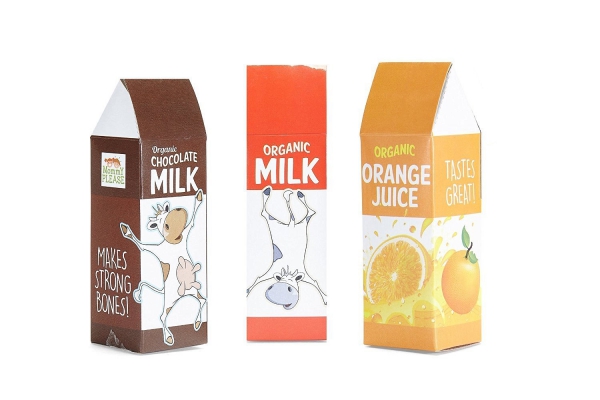 - October 5, 2016 /PressCable/ —
Mommy Please, the manufacturer of the #1 new released play food set on Amazon.com, announced they would start a petition to help enforce toy quality control and ensure the safety of children.
"According to studies, 21% of toys manufactured in China and 35% of toys produced in the US have detectable levels of lead – which is known to harm brain development in children. If a toy is made for a child, it must be understood that kids will put these toys in their mouths. More controls need to be in place to ensure the safety of children. Our hope is by starting petitions; we can move more towards this safety in all products for children," says company spokesperson Elsie Murphy. "Mommy Please takes pride in the toxin-free qualities of our toy food set. Parents can be assured that we make these toys with their child's safety in mind."
The Mommy Please play food set for kids is made for children ages three and up, and is made of brightly colored BPA free plastic. The 125 pieces include food items such as grapes, apples, pears, bananas, broccoli asparagus, cauliflower, potatoes, chicken, hamburger, pizza, French fries, ice cream, milk, eggs, and juice.
Over 500 satisfied customers have left reviews on Amazon.com, 99% of customers have said they like their play food. One glowing Amazon.com review from Krista Bainbridge says "This is one robust set of play food! Over 100 pcs representing all four major food groups so you can have interactive conversations with your kids while they imagine about eating right or working it in more naturally. This play food actually LOOKS like food and what it is intended to appear like – so no weird blobs of indeterminate food stuffs here! i really like how the pieces are made and all look and feel study without gaps or discoloration – they are vibrant and really fun to play with. There are all type of meals represented as well – pizza party? GOT IT! Hamburgers and fries? Oh yeah! Even jalapenos and little chocolate bars – yummmm! This is definitely a fun set of play food that children will enjoy playing with as it will take their imagination play to the next level."
Sold exclusively on Amazon.com, the Mommy Please best play food set for kids is priced at $24.99, and free shipping is available on all orders over $49. Any customer not 100% satisfied with their Mommy Please play food set can return it to Mommy Please for a full refund.
About: "Mommy Please has worked tirelessly to bring children a play set that will never cease to keep their imaginations going. We strive to ensure that happiness, education, and creativity are all incorporated into play time every single day. As a company that focuses on family values, Mommy Please intends to influence the lives of families around the world."
Release ID: 135838