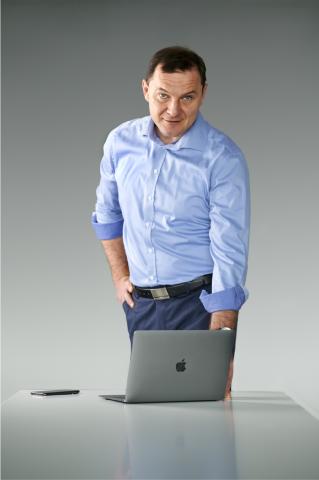 - December 13, 2021 /NewsNetwork/ —
Vento Global, a Croatia-based company, launched an update to its magnetic filtration system for mining, oil, gas, and power production companies. They partnered with One Eye Industries and Black Powder Solutions from Canada, and with this new update, the company aims to enable clients to extend the lifespan of equipment and cut down maintenance costs.
The latest launch aligns with the company's commitment to providing a magnetic filtration system for heavy machinery. The update is designed to help engineering companies reduce their carbon footprint by extending equipment longevity and reducing the disposal of items during routine maintenance.
More details can be viewed at Vento Global
Clients can now use fully customized and patented magnetic filtration separators for condition monitoring by inspecting the extracted filter elements to regulate the varying quantities of contamination. Incredibly high amounts of contamination indicate component failure. With the help of this technology, the composition of contamination can be analyzed to determine which components are failing.
Particles in the system cause premature wear out, failures and have a negative impact on the equipment. They cannot be eliminated with traditional systems and continue to build over time. Those who implement the new magnetic filtration system can now improve their systems operations and reduce this particle damage.
When removed for inspection, magnetic filter elements will have varying quantities of contamination. A considerable part of the contaminant is ferrous, and much of the non-ferrous contaminant is attracted to the ferrous particles by an electrostatic charge. Due to their radial magnetic field design, the filters can offer substantial holding strength and high dirt holding capacity.
Current filters often only remove particles down to 10 microns. Implementing and utilizing the magnetic rotational separators will enable particles of less than 4 microns to be removed from lubricated systems with up to 95+% efficiency.
The magnetic filters work for hydraulics, pneumatics, pumps, gearboxes, other rotational equipment, refineries, pipelines, and water systems.
Integration possibilities of the magnetic filtration systems are employed in oil, gas, mining, and energy industries. They include commercial and residential buildings, manufacturing, transportation, food, pharmaceutical, defense, petrochemical, and marine sectors.
Arrangements can be made so that clients can lease the product for six months before committing to a purchase.
Compared to conventional filters requiring frequent changing and disposal, Vento Global products require minimal consumable components and support sustainability. Their magnetic filters are reusable and do not consume energy to operate. The final result is lower carbon emissions and reduced environmental impact.
Full details can be found on the URL above. Interested parties can also find out more at Magnetic Filters Power Production System Maintenance
Miroslav Gojak is the owner of Vento Global group, which deals with patented magnetic filtration services for the mining industry and businesses operating in the oil and gas fields.
Miroslav said: "We aim to encourage companies to use their resources and assets by applying new, innovative, and sometimes disruptive technologies to make a positive change."
The latest launch aligns with the company's commitment to providing configurable solutions that meet the client's specific needs.
Further information and videos can be obtained at Magnetic Filters Croatia – Heavy Machinery Magnetic Filtration
Release ID: 89056474