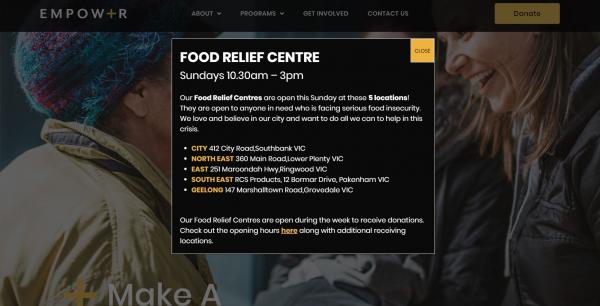 - July 6, 2020 /PressCable/ —
The decision to support a charity or non-profits is the most difficult business owners make. Many business owners think that giving back to the community can negatively impact their bottom line. What many who are not yet giving back don't know is that is not the case. Giving back to a community can help a business more than it hurts it.
Businesses and companies need to know that consumer preferences are changing. Many people now prefer buying products from companies that are leading with purpose. The shifting consumer preference requires companies to start adopting new paradigms to win the market. Serving a higher purpose rather than maximizing profits is the way to go. It is only by giving back to the community that a company can meet its consumer expectations. The best way to do this is by giving to charity, a non-profit, or an organization within your community.
During this pandemic (Covid-19 crisis), many people are unable to continue with their normal way of life. Some have lost their jobs, which have made it much difficult for them to provide for their families.
How MASG is giving back to the community during this pandemic
Companies all over the world are now trying to provide for struggling families during this pandemic. One of the companies that are giving back to the community during these hard times is the MA Services Group.
The company is donating its whole marketing budget to food banks. Food relief centres are currently set up in five locations in Australia, which are open every Sunday from 10.30 am – 3 pm.
CITY 412 City Road, Southbank VIC 3006
NORTHEAST 360 Main Road, Lower Plenty VIC 3094
EAST 251 Maroondah Hwy, Ringwood VIC 3134
SOUTHEAST RCS Products, 12 Bormar Drive, Pakenham VIC 3810
GEELONG 147 Marshalltown Road, Grovedale VIC 3216
No company or organization can be able to feed the needy community alone. MA Services Group is asking all well-wishers and corporates in Australia to join it so that the company can be able to fund more needy people.
How MASG is helping businesses and people get back to the new normal
Apart from donating food to the vulnerable groups, MA Services Group is also helping businesses and organizations achieve their goals of getting back to the new normal. The company can help with COVID-19 safety measures starting from social distancing to deep cleaning.
In response to the COVID-19 outbreak, many businesses and companies were closed to reduce physical contact. Now that no one knows when the COVID-19 vaccine and medicines will be available, everyone is now looking for ways to return to the new normal. MASG is helping people and businesses with safety measures to ensure a safe return.
Risk assessment
The first thing to do is risk assessment. MASG has trained personnel that can help businesses and organizations with return policies for both initial and ongoing stages. MA Services Group (https://www.maservicesgroupvic.com.au/) can conduct a safety risk assessment, identify potential risks, and then judge and assess the best ways to mitigate the identified risks.
Social distancing marshals
Maintaining social distance is one of the best ways that one can use to reduce the risk of COVID-19. As a retail business owner, staying up to date and understanding COVID-19 guidelines needs to be implemented can be tricky. MASG (https://maservicesgroupmelbourne.com.au/) is training social distancing marshals on how to protect themselves and others by reducing the risk of further COVID-19 transmission within your workforce and customers.
Deep cleaning and sanitizing
Next from social distancing is maintaining cleanliness. Keeping your workplace clean can help reduce further transmission of the virus. MASG has cleaning operatives that are trained in the most up to date coronavirus deep cleaning procedures. The company can tailor a return to the new normal package for any business.
Release ID: 88967305