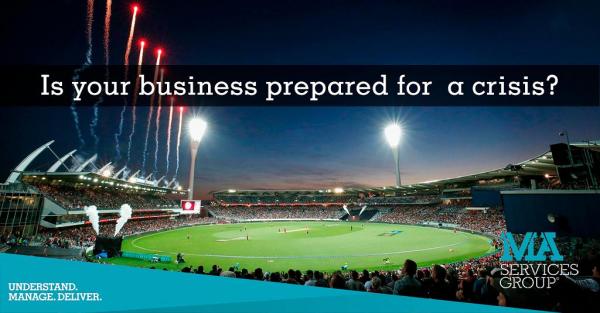 - January 2, 2020 /PressCable/ —
MA Services Group leads the way in innovative security solutions and their latest venture sees them align with one of the fasted growing industries in Australia.
Melbourne-based MA Services Group is fast becoming a leading light in the security services industry and their latest venture sees them align with the fast-growing, facilities management sector.
Facilities management is already one of the largest growing industries in the world and according to global aggregator and market analyst Ken Research, revenue is expected to hit $40 billion by 2023.
The need for companies to continually meet operational requirements coupled with a greater focus on cost-cutting has seen more and more end clients outsourcing much of their FM responsibility.
One of the vital roles of facilities management is security. The increasing demand for managing critical services has opened up doors to major players in the Australian security industry, enabling them to partner up with companies in need of such services.
As MA Services Group are already aligned with a variety of industries and sectors this makes perfect sense. They currently provide industry-specific expertise and services to major retailers, events co-ordinators and corporate companies. In addition, they also supply security personnel for some of the largest events in the Melbourne calendar including the Moomba Festival, the Melbourne Cup, the Ladbrokes Cox Plate Day and White Night Reimagined.
A spokesperson from the company stated that:
"It's perhaps no surprise that there's a growing element of outsourcing within specific industries as internal budgets are squeezed, yet expectations remain high. As a forward-thinking services group, we've been fortunate enough to be able to fill a growing need within the integrated facilities management sector."
Analysts at Ken Research has backed up this statement by stating that;
"The facility management market in Australia is set to expand due to increasing partnerships with major domestic players. As such, the industry as a whole is expected to register a positive Compound Annual Growth Rate (CAGR) of 4% between 2019 and 2023, equating to a $40 billion revenue by the end of 2023."
The integration between MA Services Group and the facility management industry culminated recently in the attendance of the group at the annual Facility Management Association of Australia (FMAA) awards ceremony. Held at the prestigious Grand Hyatt Hotel in Melbourne, MASG gained recognition for being both sponsor and table partner.
Release ID: 88941193