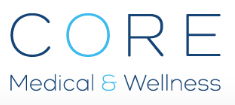 - April 8, 2020 /NewsNetwork/ —
CORE Medical & Wellness has launched a newly updated rheumatology service for patients with diseases affecting the joints, muscles, and bones. These issues can cause pain, swelling, stiffness and deformity, and Dr Jenny and her team are there to help.
More information can be found at: https://coremedicalwellness.com/services/rheumatology/
The newly updated services are available to patients throughout Lyndhurst, New Jersey. Anyone struggling with a musculoskeletal disease is encouraged to get in touch to discuss treatment options.
Examples of the conditions that Dr Jenny and her team can help with include gout, osteoarthritis and ankylosing spondylitis.
She can also provide treatments for systemic lupus erythematosus, idiopathic inflammatory myositis, and vasculitis.
The team explains that most rheumatic diseases are categorized as autoimmune conditions. This suggests that there is an aberrant immune system response, in which the immune cells become reactive against the patient's own body.
For patients, the most common symptom is inflammation, which can cause pain, swelling, and stiffness. It also leads to them feeling more fatigued and weaker throughout the day.
CORE Medical & Wellness offers expert rheumatology services, and can assess each individual patient's symptoms to find the best solution. The focus of their services and treatments is on finding the best way to reduce pain. This ensures minimal joint damage, and helps patients to enjoy a more energetic lifestyle.
In addition to the newly updated rheumatology solutions, CORE Medical & Wellness offers a variety of other services.
These include non-surgical orthopedics, spine and sports medicine, interventional pain management, fitness coaching, vein treatment, regenerative medicine, functional medicine, and general health improvement services.
The team states: "We're the new driving force in delivering meaningful healthcare to everyone who walks through our doors. We know there are strong links between your body and spirit and we seek to help you nurture both. We do this by looking at the total person and not simply through the narrow lens of a disease and condition."
Full details of the newly updated treatments and services can be found on the URL above.
Release ID: 88952712