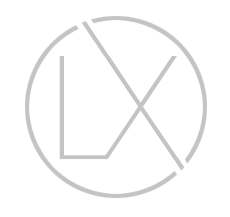 - April 22, 2019 /PressCable/ —
Wireless charging gets more practical by the day. LXORY an online store especially known for its innovative wireless chargers, incorporates effectiveness, style and safety into its product designs.
More information can be found at: https://www.lxory.com/led-lamp-with-wireless-charger/
The brand's latest product release is an LED bedside lamp with wireless charging pad and USB output. All of LXORY's charging products are now optimised with FOD (Foreign Object Detection). This function can recognise when there is a metal or object on the pad and stops the Qi circuits from charging. Without FOD, metal objects can cause the wireless charger to overheat and potentially damage the phone placed on it.
The growing demand for wireless chargers opened the market for many companies to sell Qi chargers. However, not every charger is safe to use. "We believe it is very important to provide innovative products which are in tune with the times, however, even more important than that, is to use and provide this new technology safely to the consumers". Said Falk, founder of LXORY.
Introducing the product in February of this year, it demonstrates a wireless charging pad with a multi-colour LED touch lamp. A USB-C cable, 18W wall adapter and USB power outlet are included. "So many chargers on the market clutter your nightstand. Our LED lamp is not only classic looking, but serves an actual purpose being on your bedside other than charging your phone". The lamp can be set to bright or a dimmed setting and has four different colour options: pink, purple, blue and green. The compact, lightweight wireless charging pad enables 'fast charging' (10W) and works with all wireless charging-enabled devices, including most new age mobiles (iPhone 8 and X models) as well as the AirPods 2. Combining three functions in one product (Qi-charging, LED lamp and USB outlet), LXORY has provided another modern solution to declutter night stands.
LXORY stands by their claim of delivering durable high quality gadgets and accessories. Their newest release not only serves as decoration but delivers high quality safe wireless charging with the new FOD function.
Release ID: 505093