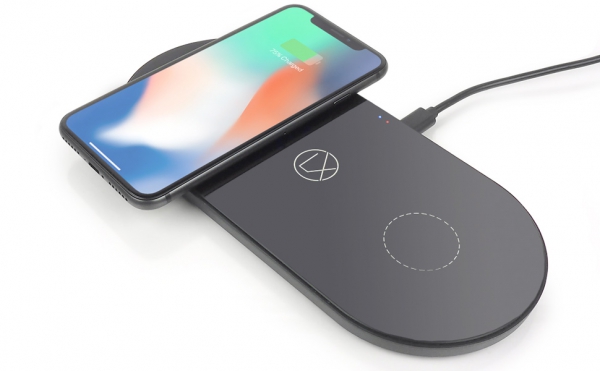 - January 11, 2018 /PressCable/ —
In a exciting change of pace, E-Commerce brand "LXORY" will be celebrating the launch of its new smartphone accessory by giving away 50% Amazon discount codes. It's reported the event will take place on Saturday, January 13th.
In a space where most competitors simply hope customers will find out about it and fail to cause much of a stir, LXORY has opted to be a little more exciting with it's Dual Wireless Charging Pad launch.
Dano Falk, Sales Manager at LXORY, says: "We wanted to come up with a special treat for our smartphone accessory launch because we want our customers to get their hands on our new product and test it without having to think abut cost too much.
It should be really worthwhile and we're hoping our customers will experience the convenience and ease of a wireless charger that can fit two phones. So they won't have to fight over the single available Qi charging spot in the house. Even a third phone can be charged using the USB power outlet. It should go great unless all of US experienced a sudden electricity shut down!
LXORY has always thrived on the idea of standing out and making a commotion. It's all part of the fun. We can reach more of our existing and new customers, which we think is better than businesses who choose to do things the 'regular' way. This launch celebration is just one of the many ways LXORY achieves that goal."
When asked about Dual Wireless Charging Pad, Dano Falk said: "We think it's going to be a real hit because many customers started using wireless charging, especially since iPhone 8 and X have implemented the technology. Having more than one Qi-ready phone becomes more and more common. So rather than fighting over one charging station in the house, having a double charger makes a lot of sense".
Dual Wireless Charging Pad is set to launch Saturday, January 13th. To find out more, it's possible to visit https://www.lxory.com/dual-wireless-charging-pad/
For further information about LXORY, all this can be discovered at https://www.lxory.com
Release ID: 286093