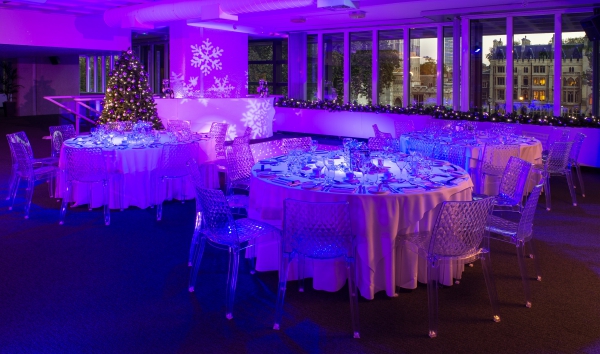 - September 25, 2017 /PressCable/ —
25 September 17, UK: Lime Venue Portfolio is encouraging late Christmas Party bookers to get the best value for money this season. Recent research on the Christmas party market has shown event planners, with flexibility on dates, make the most of last minute deals, and LVP is keen the industry makes the most of this saving by putting on the very best events.
"Over the years, we've seen businesses really understand the motivational and incentivising powers of a Christmas Party," commented Jo Austin, Sales Director, Lime Venue Portfolio. "We've seen a shift in the emphasis from something that the company has to do, to something the company wants to actively invest in. This means the quality of the product, and the expectations, has gone up."
According to the Venue Search London, Christmas Party Survey, the industry is seeing a split in booking times for Christmas Parties. "When it comes to the larger high production events, the client is usually keen to get the best dates in the best venues, so will naturally book pre-summer," commented Clare McAndrew, Story Events and the London Christmas Party Show. "However, for those organisers with smaller events and flexibility over dates, there is opportunity to get good late deals in the Autumn."
Lime Venue Portfolio is encouraging businesses who get late deals to make their investment count and get the best ROI by putting more production into the event. "From our point of view, its important the organiser gets the best value, and if they can save money, it gives them the opportunity to put on an event better event," continues Jo. "We'd advocate putting the spend into a better venue, amazing food and potentially working with a specialist organiser to make the experience really memorable."
Story Events also advocate the benefit of working with a boutique agency, to make the most our of budgets and save money, "Yes, it is a little more expensive, but a good agency will be able to create a better production, save money by working seamlessly with quality suppliers, and getter a better ROI on the experience," concludes Clare.
Selina Donald, CEO of The Bulb, an event production agency often asked to add more creativity into events, agrees with the sentiment, she commented: "The world of business really understands Christmas Parties now, they see the influence the event has on work force, customers and stakeholders, and they want to invest in getting as much bang for their buck as possible. For me that's about making it memorable, and using the best people, be it an outside agency, quality suppliers and creatives, or a specialist venue."
The Story Events, Venue Search London, London Christmas Party Survey was launched in the spring 2017.
Find out more about Lime Venue Portfolio here or view all Lime Venue Portfolio's Christmas Party Venues.
Release ID: 242841