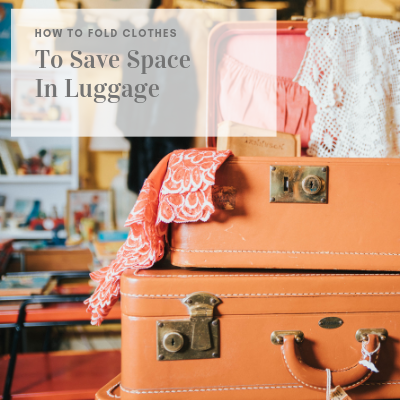 - April 25, 2019 /PressCable/ —
The Luggage List, an informative website specializing in travel resources, launched a new report on the most effective ways to pack clothes to save space. The online report offers practical tips on how to roll or fold clothes for maximum space saving, as well as general tips on how to pack things more efficiently. Product suggestions to make packing easier are also included.
More details can be found at https://www.theluggagelist.com/how-to-fold-clothes-to-save-space-in-luggage.
Packing light can be a challenge for those who need to carry multiple changes of clothes for longer vacations. Using some simple packing strategies, however, can make it easier to pack more clothes in a single luggage.
The new report from The Luggage List is based on extensive research and interviews with industry experts to help travelers make full use of their luggage by packing their clothes more efficiently.
According to the report, compression is the most important aspect that helps save luggage space. Compression can be achieved either by rolling and folding the clothes, or by using packing cubes.
The report suggest a rolling and folding hybrid strategy which allows users to finish by tucking the clothing into itself – an effective way to save as much space as possible. A full video tutorial is available at the above-mentioned website.
The rolling/folding hybrid is, according to The Luggage List, the first strategy to use in order to save luggage space: "It's important to save as much space as you can when packing your luggage. Sometimes we tend to return with more items than we arrived with. Making sure you're using the rolling/folding hybrid packing method is a great start to optimizing packing space.'
Readers will also find a series of expert tips on how to save luggage space, including packing things inside other items, repurposing small containers, using travel-sized bottles for liquids, and many more.
Finally, the report includes a bonus section on how to avoid wrinkles while packing a suitcase.
Interested parties can find more information by visiting the above-mentioned website.
Release ID: 506383