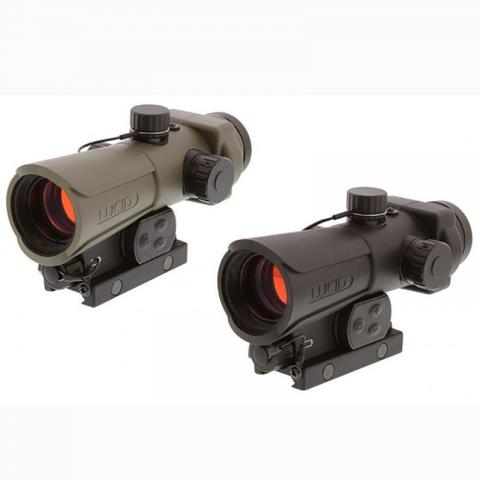 - April 17, 2021 /NewsNetwork/ —
A new precision red dot sight has been launched by Sharp Shooter Optics. The HD7 Gen 4 Red Dot Sight is the latest version in this range and has been successfully utilized on battlefields and law enforcement operations.
More information can be found here – Lucid Optics HD7 Gen 4 Red Dot Sight.
The newly launched version of this sight has the trademark rugged appeal of its predecessors. In addition to this, it has a variety of improvements for customers to benefit from.
This includes capped turrets and more durable buttons to ensure that users have a more fine-tuned experience when using the optic. Furthermore, the light sensitivity is double as good as previous models.
Customers will be able to work through seven different brightness levels, which allow for added precision and accuracy in different conditions. Users will find that it's easier to track their target for longer, and because there's an auto shut-off feature, battery life can be prolonged.
Features include a waterproof and shockproof design, auto-brightness sensor, and reversible mounting pins. Customers cite that it offers excellent clarity of vision.
Red dot optics are known for their ability to strengthen and refine aim. In addition to the added clarity they offer, them can improve the speed of targeting and aiming. Because they use a single aiming point on the same visual plane as the target, the scoping process is made easier.
Sharp Shooter Optics is committed to providing customers with the best optical accessories for their rifles. They strive to provide quality products with a focus on the best customer service and experience.
The newly launched HD7 Gen 4 Red Dot Sight is the latest in a wide range of options available through their online store. They also stock other popular brand names like Athlon Optics and Meprolight.
A spokesperson for the company states: "We have been operating since 2018 and we have managed to build up a reputable establishment online. We have a great team and aim to grow our business more and more, offering our customers the best Sporting and Tactical Optics available."
Full details can be found at: https://sharpshooteroptics.com/products/lucid-optics-hd7-generation-iii-red-dot-sight
Release ID: 89005813