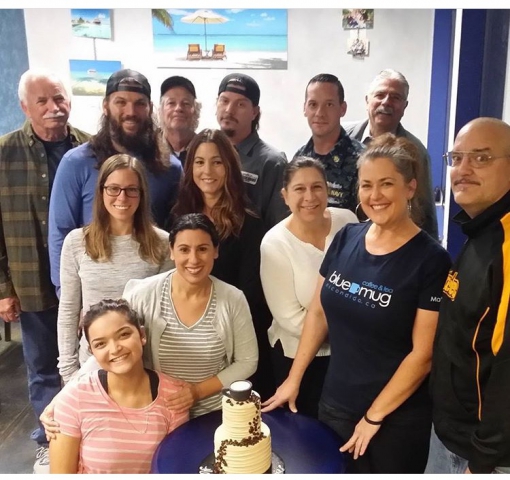 - June 8, 2017 /NewsNetwork/ —
Blue Mug Coffee and Tea, a coffee shop based in Escondido, California, announced an updated range of customer-oriented services for clients in Escondido, San Marcos and the surrounding area. The coffee shop strives to foster a friendly atmosphere, offering high-quality coffees and teas and encouraging loyal customers to make a habit of coming to the coffee house each morning.
More information can be found at http://blue-mug.com.
Coffee and tea are the most popular drinks in the world, with people from all cultures enjoying them everyday. The social function behind these drinks cannot be overstated, as they have long been used as opportunities to bond with friends and family, or to meet and talk with new people.
Blue Mug Coffee and Tea strives to preserve the original social function of coffee and tea by fostering a sense of close community. The coffee shop welcomes each guest in a friendly and comfortable atmosphere, offering a wide selection of local and international coffees and teas and providing suggestions for choosing among the many blends available.
A locally owned business, Blue Mug Coffee and Tea has succeeded in creating long-lasting relationships between its loyal customers, with a couple getting married after meeting at the coffee house.
The customer and community-oriented services provided by the coffee shop resulted in the creation of the informal "6am Morning Crew". Made up of various professionals in different businesses such as plumbers, electricians, retailers, photographers and many others, the group gathers every morning at 6 am to enjoy a cup of coffee or tea and have a casual conversation with the owners and other guests.
All members of the 6am Morning Crew said that they mostly enjoy the familiar atmosphere of the coffee house and the fact that they can start their day in a comfortable yet energizing way. Blue Mug Coffee and Tea welcomes everyone from San Marcos and Escondido who wants to enjoy their favorite drinks, discover new blends, and join a warm local community.
Interested parties can find more information by visiting the above-mentioned website.
Release ID: 205960