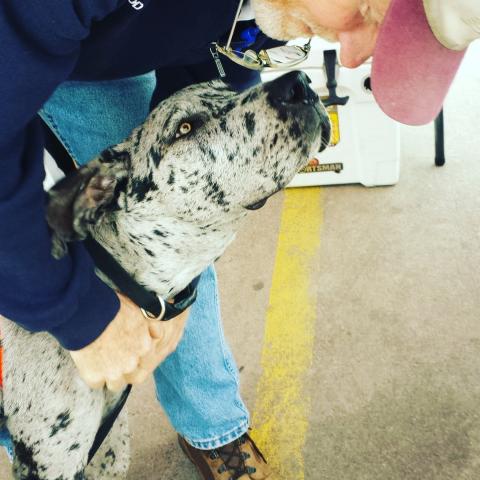 - February 7, 2019 /PressCable/ —
Irving, TX – ​Low Cost Pet Vet positively diagnosed a dog for Leptospirosis, a deadly disease to both dogs and humans, in January 2019. This is the second case seen by Low Cost Pet Vet in Irving in the past several months. Residents in Irving, TX are warned to be on the alert for symptoms of leptospirosis in their pets.
Leptospirosis is deadly for both dogs and humans, and can be passed from pets to their owners.
"Rain, wildlife such as squirrels and rats, and unvaccinated dogs create the perfect storm for this disease," said Dr Rod Munsell, the lead veterinarian at Low Cost Pet Vet. "Leptospirosis is a possible cause of any pet with kidney and liver disease, and is underdiagnosed in veterinary medicine."
While very treatable if caught in time, Leptospirosis is a deadly disease that is easily and often overlooked and/or misdiagnosed. Low Cost Pet Vet wants to spread news of the positive diagnosis so residents and health care providers can be aware of the case in their neighborhood.
The disease spreads through the urine of infected animals. It can be contracted by direct exposure to urine with ​Leptospira
​ bacteria, or through contaminated environments. Our pets are most often infected with Leptospirosis through contaminated water – meaning your pet can get the disease just by drinking from a puddle of water.
In the case of one of Low Cost Pet Vet's patients with leptospirosis, the disease was likely contracted from exposure to a dead squirrel. Leptospirosis is zoonotic (even humans can get it!), and can be spread by small mammals such as rats, squirrels, mice, and raccoons.
In dogs, leptospirosis symptoms can include inappetite, lethargy, fever and vomiting. According to Dr Munsell, "Leptospirosis is a consideration anytime there is disease of the kidney and liver."
In humans, early signs of leptospirosis resemble flu-like symptoms, and can range in severity from mild disease to aseptic meningitis or kidney failure.
The best way to protect against leptospirosis is to vaccinate your dogs against the disease. Leptospirosis vaccinations are available at your nearest veterinary clinic, and provided by Low Cost Pet Vet in Irving, TX throughout the week, as well as at outdoor vaccination clinics on Sundays.
"Vaccinating your pets against Leptospirosis protects not just your pet, but you and family members," Said Dr Rod Munsell. "There's no reason not to vaccinate, especially if your dog may be exposed to wildlife, including mice and rats or water outside. The only exception would be if a pet has a know hypersensitivity to the Lepto vaccine, which is very rare in the past 10 years."
Low Cost Pet Vet provides affordable pet care and preventative care in Irving, TX. With a mission to educate pet owners and give them a more affordable option for care, Low Cost Pet Vet has continued to provide many pets life-saving care that they may not have been able to receive otherwise.
Release ID: 480022