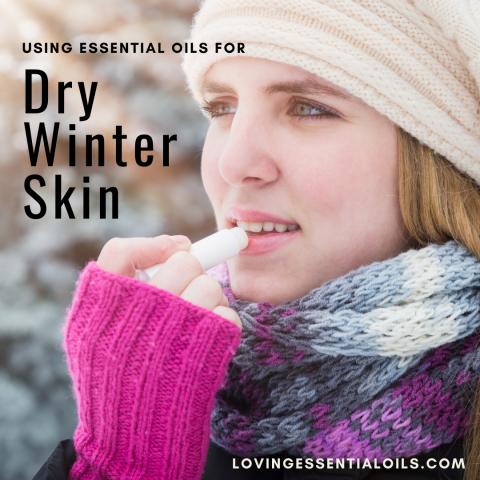 - November 3, 2021 /NewsNetwork/ —
Loving Essential Oils most recent how to guide contains detailed instructions and steps. It is intended for people who love essential oils or others looking to find natural remedies. This guide will help you to soothe and nourish your dry skin this winter by using natural plant oils as a home remedy.
Interested parties are welcomed to read the how-to guide, in full, from the website: https://www.lovingessentialoils.com/blogs/diy-recipes/essential-oils-for-dry-skin
The updated guide has been published by the popular essential oil blog, Loving Essential Oils. It aims to help essential oil enthusiasts soothe and moisturize their dry skin with natural plant oils. This guide was inspired by the desire to offer practical, actionable information for anyone who is dealing with dry and itchy skin due to seasonal changes.
These are the main points of the How-To Guide:
Using Essential Oils For Dry and Itchy Skin – Learn which essential oils you can use in the winter to treat dry skin.
The Best Carrier Oils For Dry Skin – Find out which carrier oils are best for dry skin.
Homemade Moisturizing Oil Recipes – Make your own dry skin essential oil blends for all seasons.
Jennifer Lane, founder and owner of Loving Essential Oils, spoke in detail about the guide. She was excited to discuss the reasons for creating it and the goals Loving Essential Oils has for it. "Essential oils have been exceptional at stopping the dry-itchy cycles that I experience during the changing seasons. I share my knowledge about how essential oils can be used to alleviate the dry winter skin, including my favorite skin moisturizers that I make at home. They are made from all-natural carrier oils and essential oils."
Aromatherapy users looking for ways to use essential oils during winter or those facing the challenge of dealing with dry and itchy skin during seasonal change are invited to review the how-to guide online directly: https://www.lovingessentialoils.com/blogs/diy-recipes/essential-oils-for-dry-skin
Release ID: 89051048